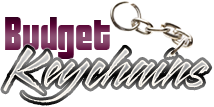 Why You Need Logo Keychains For Marketing
Posted by admin
Posted on April 20, 2023
Promotional keychains are a fun and unique way to engage your clients with  your brand and appreciate them for their continued patronage. By putting your brand on these items that people use every day, your brand visibility will go up to  a new high.  Running short of ideas to use custom keychains for marketing purposes? These tips will help.
Choose unique Designs
Make sure to choose uniquely shaped keychains to grab the attention of your customers. Novelty keychains like guitar shaped or cat shaped keychains are some of the many models that you can consider . Combo models like bottle opener keychains have always been popular giveaways.
Finding the right designs for your keychains is the next step . Apart from you're your logo and message, think of an interesting tagline or a creative artwork that your audience will surely love. It will make your keychains stand out
Budget friendly
Custom keychains are budget friendly and are available at process starting a few cents. When purchased in bulk, it will cost next to nothing, which will  help offset marketing costs.
Choose high quality models
In addition, make sure to choose high quality keychains that are long lasting and visually appealing. The custom giveaways that you choose should reflect your brand identity. So, it is important to choose elegant gifts that will stand the test of time as your brand reminders. Design them in whatever way you wish to make it unique. This can definitely have a broad appeal for your customers and lead to more sales.
Fully customizable
Keychains also have a high visibility imprint space that will highlight your message in style. So, think of something creative like an artwork or tagline to make it interesting that will appeal to the keychain enthusiasts and collectors alike. Thus, keychains  can be incorporated into your promotional plan in countless ways.
Here are some interesting ways that you can explore
As fund raising items
Selling keychains  is also an effective way to raise funds to support your cause while getting your name out into the world. Keychains are an affordable promotional item that can double as an advertisement for your business. In addition, selling your custom keychains to support a social cause can add a little bit of personality to your brand. Moreover, customers too will be excited to be part of the social initiative as keytags are available at a low price point.
As gift bag items
Keychains will make a great addition to any gift bag as they are compact and easy to pack. No matter whether you wish to give keychains as stand alone gifts or gift bag items, logo keychians make fabulous giveaways that are hard to resist.
As contest giveaway items
Besides, giving away custom keychains as contest giveaways is another way to engage your prospects with your brand. Social media contests are also a popular way to earn customer loyalty and draw them towards your brand.
As trade show swag
Budget friendly, easy to distribute and carry, custom keychains will obviously tick all the boxes of an ideal trade show swag . Put your brand on these  to set off word of mouth publicity and evoke reciprocity in the minds of the audience.
Have a better idea to use logo keychains as your marketing item?