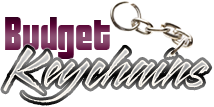 Why Printed Keychains Are Great Ideas For Start-Up Businesses?
Posted by admin
Posted on June 26, 2018
If you are a start up business owner then you have a very limited time to leave an impression and build up a buzz for your brand. It is a bitter truth that nine out of ten startups fail within one year of inception. Reports say that the promotional activities and brand building measures in the first year can go a long way in making or breaking start up businesses. Though there are no magic formulae to pull off a success story, you need to have some great promotional tactics to get the word out and attract the right audience towards your brand.
Free gifts will go a long way in drumming up support for your brand and to make your brand familiar among your audience because these are budget friendly, highly useful and easy to distribute. Printed keychains will make a great tool in your marketing mix to promote your brand on a budget and in the quickest way possible.
Keychains are cheap as chips
Really affordable, custom keychains will help you stretch your promotional dime the farthest. When you are a start-up company, it makes sense to penny pinch in your business promotional activities and to keep a tight grip of the expenses. Keychains being highly cost effective make a wonderful choice for mass mailer campaigns, tradeshows and street corner promotions, which will make a high decibel sound for your brand.
Keychains have an excellent return on investment because these will continue to make priceless impressions for your brand for a long time without any repeat effort or investment. With prices starting from a few cents, keychains make a highly cost effective option to familiarize your brand in the market and get people talk about it.
Racing against time
When you are planning a promotional activity for a start up you have to be really quick to spot all the branding opportunities that you come across all the time. Keychains are easy to customize with your brand and message and can be made ready just in time for the upcoming event that you want to attend. Even if you have a tight deadline, custom keychains will never let you down!
Effective Marketing Tools
Keychains are something everyone needs in their daily lives. Reports show that functional gifts will get a higher retention and better appreciation that those with only novelty value. Custom keychains earn a perfect score in this department as well. On an average, a home needs 6-8 keychains for keeping their home keys, car keys and office keys safe and well organized.
Have you used keychains in your promotions? Tell us your experiences at the comments section below.
Share and Enjoy