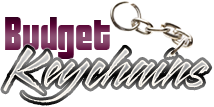 Logo Imprinted Keychains- Ensured ROI At Easy Rates
Posted by admin
Posted on January 29, 2016
Promotional gift segment is deluded with logo gifts of all possible types and price rates. From simple and straight to weird and downright crazy and quirky, there is an endless selection in logo gifts to match every genre of businesses. Promotional products have come a long way and today your branding campaign has more options than ever before.
You may find the multitude of options overwhelming for sure! However, it is interesting to note that sometimes simple gifts like custom keychains make the best choices. You will be surprised at the benefits that these small gifts will ensure.
A keychain could be a small item, but it is something that gets used and seen every single day. There are even keychains that can perform more than one function.
Keychains make potent promotional tools as these will literally put your logo on to the hands of your recipients.
These can be purchased in bulk as they don't take up much space to store.
Light weight and easy to distribute, logo keychains make versatile gift ideas for all types of businesses and as mass mailer gifts
Custom keychains are not seasonal or will these go out of style.
Keychains will make your brand portable and highly exposed in homes, offices, schools or on the move!
Here are 5 keychain models that could leave a lasting impression among your recipients
 Carabiner Keychains : These keychains are extremely practical and simple, which makes it a keychain that everyone loves. Available in a range of innovative models like keychains with bottle openers or carabiner keychains with whistles and more, we at budget key chains have something special for everyone. You can't go wrong with these sure fire logo gifts.
Flashlight keychains : Hand out the dual advantage of a flashlight and a keychain, with these logo items that are available in a range of styles. Your recipients will find it useful to find the door keyhole at night or to check the boot of the car at night. These budget friendly gifts are always well appreciated and used and your message on these will never fail to impress them.
Leather keychains : Elegant and refines, a leather keytag makes a perfect gift for special clients, employees and business associates to convey your appreciation and regards to them. Make them understand how special they are to your business by handing out these keychains.
Novelty keychains : We have a range of fun keychains that are shaped like animals and other figurines that will make your brand promotion a breeze. Imprint your logo and message on these and choose the one that matches your company mascot and these logo gifts will remind your customers what you do every time they see these daily use items!
Budget keychains have an impressive collection of so many fun varieties of keytags. No matter what your business is, you can easily find a logo keychain that suits your brand personality. Happy shopping!