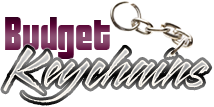 How Custom Keychains Promote Sales
Posted by admin
Posted on June 25, 2018
The best and the most effective way to trigger sales promotion is by handing out free gifts because handouts will create a positive emotion in the minds of the audience and help them to warm up to your brand. Custom keychains will tick the boxes of some of the most popular custom gifts thanks to its high functionality.
Keychains will attract the attention of the customers towards your brand.
Keychains grab impressive face time from the audience and improve conversion rates.
It will tempt the users to try out your products or services in a subtle yet effective way.
Custom keychains make gifts that are highly functional for the customers, which they won't discard for a long time. Customize these with your brand and message to announce your products or services and to attract the attention of the users. To serve the purpose of advertisement, the custom gifts that you choose should be highly useful.
Enhance engagement with the audience.
Be it tradeshows or special promotions, the basic idea of the marketers will be to increase the time spent by the customers at the tradeshow booth or their stores. Handing out high utility gifts like keychains to the customers will create an instant rapport with them; and will give the marketers ample time to interact with them.
Keychains make value added gifts that everyone will find useful in their daily lives. Customize it with your brand and message to make it a reminder of your products or services. Every time they see these logo items they will be reminded of your brand and will be encouraged to support your brand. By handing out free gifts, you can instill a reciprocal gift giving feeling in the minds of your customers.
The basic objective of handing out freebies is to drive sales and increase the footfalls. The gift that you choose should leave a very strong impression in the minds of the audience. Choose gifts that are of great quality and high functional value to ensure high retention and regular usage. The more the use of these logo items the more will be the brand exposure.
Keychains will make great handouts for different industries and products, which will give a clear cut advantage for the businesses to achieve promotional effects. Ideally custom gifts should not cost more than 3% of the total promotional expenses, which in turn will make custom keychains a perfect choice to reach the overall performance targets and to lift sales. Offered in a range of models ranging from straight and simple to quirky and unusual and everything in between, keychains are here to stay for sure!