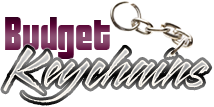 What are the Best Summer Marketing Custom Keychains?
Posted by admin
Posted on October 10, 2014
With summer fast approaching and mercurial heat awaiting its turn to peak and competitive heat gathering the storm, you might be worried about making the best of season. Look no further because you can easily do it with custom keychains. If you are confused about choosing the right kind of custom keychains for your promotions, then here are some tips, which may aid you in arriving at the right conclusion –
People are on move – No doubt, summers are hot and people get scary about rising temperatures, but this is also the season, when most people love vacationing or enjoy basking under country sun. By keeping them in mind, you can always settle for flashlight keychains, whistle keychains, compass keychains, tools and hardware keychains (they may fall little pricier) and others.
Merriment and fun are the call of the season – With warm climate, people love socializing, and they might be enjoying often at their friends and peers place than before. You can acknowledge them by handing out customized bottle opener keychains because it is one thing they may need the most while trying to pluck off bottlenecks of spirited drinks.
Season for Adventurists, Travelers, and Outdoor Lovers – Unlike other seasons, summer is one of the most favorite climatic conditions of adventurists, travelers and outdoor lovers because they can have clear visibility up to long distances. You can help them to achieve their milestone by gifting them whistle keychains, flashlight keychains or carabineer keychains, etc.
Fundraisers and Social Events – Summer is the season for fundraising and social bonding because people can move out freely. They can bond over some grave social cause or do their best to secure contacts for fundraisers. If you are targeting people at such fundraiser, then it is best to opt for keychains, made up of natural material, or to say it is best to opt for eco-friendly keychains or environment friendly keychains. They would love to grab these keychains and start thinking highly about you.
Time for Celebration – Although we do agree that, there is no single season in a year, when you cannot celebrate or bond with your loved ones, but summers have their special charm. If you are planning to hitch in summers or planning to throw some surprise party, you can settle for elegant choices such as leather keychains or metal keychains or eco friendly keychains. These keychains not only helps to sculpt a friendly portrait, but also inspires people to think about you in good spirits.
Once you have figured the occasion and your target audience, you can straightly proceed to any reputed online stores selling and stocking custom keychains because they would offer you best buy benefits. You are also going to enjoy benefits such as free art setup, free online design proof and free shipping alongside.