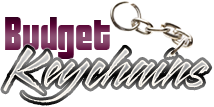 Why Do Custom Key Holders Make Standout Giveaways During Tradeshows?
Posted by admin
Posted on March 31, 2014
Custom key holders make standout giveaways during tradeshows and other promotional events due to several scoring reasons (we will discuss it later). Although promotional key holders have been around for long time, still marketers have special affinity towards them because they know people can't do without their keys.  Coming back to their popularity, here are certain brownie points, which give them thumbing lead over other small budget promotional gifts.
Spells purpose – What are the first things that you clutch while stepping out of home for a leisurely walk or while heading towards office? Perhaps key and rest all things come secondary, isn't it? This very knowledge works in favor of key tags because they primarily work as solicited key hangers!
Assures acceptance – Investors or marketers are always skeptical about choice of gifts for their tradeshows or business meetings. At times they keep on pondering, pondering and pondering to the last moment with skepticism what to gift, where to buy, etc. However, they can stay assured that a promotional key holder is never going to fail them because people always need them. No one dares enough to refuse a extra pair of key holder handed to them because they know their association with keys is not going to end anytime soon!
Largely affordable – When compared to many others so-called small budget promotional gifts, customized key holders remain largely affordable to even most marketers or an individual who have borrowed couple of hundred dollars from someone to splurge on gifting.
On hitting any reputed online store selling promotional items or specifically custom keychains you can see choices, which amuses people of all personal interests, business requirements and budget sizes. Some of these online stores are generous enough to offer you these key holders in best buy prices, which can further go down on bulk ordering. Also, you can expect free art setup, free shipping and free online design proof on all such orders.
Works perfect for everyone – Be it certain Sally Rider announcing the opening of her new salon in the area or a brand outlet trying to attract new customers to their fold or a school trying to acknowledge their students in the new academic year – all can easily lean on these promotional key holders for value building. They can stay assured that everyone is going to love these key holders. Be it kids or grownups everyone possesses special affinity with this token.
By now you might have realized what makes customized key holders unique and why they make a standout giveaway during tradeshows or promotional events. If you are yet to invest in them, then, you should consider them seriously for next available opportunity.