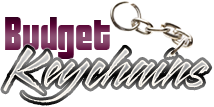 Valentine Day Key Chain Gifts For Every Budget
Posted by admin
Posted on February 3, 2020
Celebrate Valentine's Day in style and unlock the heart of your special someone with these elegant key chains from Budget keychains.
Why keychains?
Keychains are practical gift ideas that everyone will love. Budget friendly and easy to distribute, keychains make versatile gift ideas for all types of businesses and mass mailer campaigns. Imprint your logo and message on these and hand these out during tradeshows or store promotions.
We have a range of custom keychains for Valentine Day promotions in all possible price rates. Here are some of the most popular models that you will find interesting
Bottle opener keychains – Functionality personified, these gift ideas will enjoy a warm welcome and a long retention among your customers. Budget friendly and easy to distribute, these logo gifts will make huge impressions and are well suited to promote all types of businesses. No matter whether offered as a complimentary token with purchases or a mailer gift item, these logo keychains will never fail to create impressions.
Heart shaped mini highlighter pen keychains: These keychains that bring together the function of a keychain with a mini highlighter pen will make wonderful wedding favors and Valentine day gift ideas.
Star shaped keychains make elegant and practical gifts for all occasions including Valentine's Day. Imprint your logo and message and hand these out as a thank you gift or welcome token for your recipients and see how easily these key rings will hoist your brand logo into limelight with its unique shape.
Disc light keychains Personalized disc light wedding keychains will make perfect Valentine's Day gifts, which your recipients will cherish for a long time. Inspire your guests to keep their Valentine Day memories close to their hearts with these elegant gifts that nobody can resist. This personalized keychain not only offers them a hanger to manage their keys, but also lights up their way and keep your logo brighter in their minds.
Three benefits of using keychains as promotional gift giveaways
Keychains are used by almost everyone in their daily lives. It will ensure maximum brand visibility and impressions for your logo.
Keychains can be personalized by imprinting your logo, message or artwork for special occasions like Valentine's Day, employee appreciation day and business promotions.
Keychains are budget friendly promotional items, which will save you a pretty dime on advertising. Available in various inspiring shapes and colors, keychains make ever popular gifts.
So, if you have been looking for a special Valentine's Day gift that nobody can resist, look no further than these custom keychains. Call us at Budget Keychains for suggestions and tips.