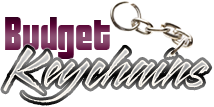 Leather Keychains – The Best Marketing Tools To Put Your Message Across
Posted by admin
Posted on February 3, 2020
The one best thing about custom keychains is that these are low cost, portable and have a high rate of visibility. Everytime your recipients carry these around, your brand on these will get a few miles ahead of your competitors. As per a latest report, Americans Spend an Average of 17,600 Minutes Driving each year, which means they spend a substantial part of a day behind the wheels. Just imagine your brand and artwork imprinted on the car keychains that hang in front of the eyes all through the journey and even after they reach their destination. Be it on the work desk, wallets or pockets, custom keychains grab a lot of attention and stir interest among the onlookers.
Keychains can be hung anywhere! They are omnipresent in a way- be it at the backpack strap, wallets, belt clips or more, the rattling keychains have always been a part of a well organized life style of people. These pint sized and humble items play an important role in organizing the countless keys people have to manage to keep their homes and offices secure. When you hand out these limited edition branded keychains, your brand will get a lot of attention. Cost effective and compact, these are especially great choices for mass promotions like mailer campaigns and tradeshows.
Keychains have one of the lowest costs per impression as these will advertise your message many times a day. Keep it anywhere and keychains will grab a few eyeballs. The best thing is that keychains are available in a range of interesting shapes and sizes too- there is indeed something special for everyone out there. Choose a model that matches your brand theme for added impact.
Logo keychains make perfect gifts for both young and young at heart and are marvelously versatile and always popular. Choose from a range of styles and colors and make your brand part of the daily lives of your customers. Keychains are available in a range of interesting shapes and materials. If you are looking for an elegant business gift for your high value customers, opt for these exquisite custom leather keychains . These are ideal for professional people around the office or outside the office. We have even listed out a few of the best selling models that will help you get started.
Leather Card And Keychains Gift Sets: This will make a luxury business gift as it includes a bonded leather magnetic card holder and a leatherette key ring. These will make an eye catching work desk accessory for your clients. Personalize these with your brand and message to make your brand popular even in the social circles of your recipients. Be it on a weekend party, or a business meeting, these finely crafted leather keychains will leave a lasting impression in everyone's minds.
Black Leatherette Strap with Twist Clip Key Tags: Black leather that stands out against the gleaming metal clip will make these Black Leatherette Strap with Twist Clip Key Tags a great custom gift to promote businesses , spread awareness, to thank your loyal customers and in fact wherever you need a perfect gift.
Metal/ Simulated Leather Keychains: These keychains will exude the look and appearance of leather but will not displease the animal rights campaigners either. Metal/ Simulated Leather Keychains will make great store promotional gifts and loyalty gifts.
These are only some of the many leather keychain models in stock that you will find inspiring. Browse our complete line of elegant leather keychains and grab the best deals.