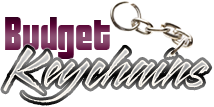 What Makes Custom Keychains Top Handouts For Election Campaigns
Posted by admin
Posted on February 4, 2020
For political parties, winning the mandate is all about winning the hearts of the voters. How to campaign for your party and leave your symbol on top of their minds while sticking to your budget?
While you might have a solid election campaign plan on hand, you need interesting handouts to influence the voters and give a personal touch to your campaigns. Custom gifts help the candidates to set off an open communication with their electorate, which gives a human face to their promotions.
Promotional keychains make a great handout to reach out to your electorate fairly early in the game and influence the first time voters to make a well informed decision.
Keychains are classic and useful for everyone. It makes people feel reassured and safe with their keys and help them to stay well organized. Keychains also double up as stylish accessories and expressions of social commitment or hobbies for most people. Get your symbol and message imprinted on keychains to make handouts during your campaigns, gatherings, debates, and other activities.
Acrylic keytags will make a perfect choice to consider. Light weight, budget friendly and sturdy, these will fit your propaganda needs easily.
LED keychains customized with your brand and message will make it easy for your audience to easily remember your election message. You may distribute these to the supporters of your party so that you can grow the tribe of your influencers. Consider these brilliantly colored Flashlight Keychains as your election rally swag and draw easy attention of the voters.
Enhance your party image and get across your message in the agenda with these promotional gifts that are relevant even in today's digital world.  Metal keychains make a smart choice to reinforce your voter base. These are elegant and useful gifts that your audience will surely appreciate. These everyday essentials will literally keep your election message close to their hearts.
Treat the volunteers and the staunch party supporters with a party or the second best choice would be these bottle opener keychains that will make your message the life of their party hours.  These combo items will double duty for your party too; no matter whether your recipients prefer to use it to carry their keys or pop the top of bottles, your message will get noticed.
Novelty keychains are colorful, funky and available in a wide range of interesting shapes. These will easily appease the younger crowd and debutant voters and inspire them to cast their maiden vote without fail.  The low cost advantage will make it easy for you to reach out to a wider audience.
Which of these keychains do you think will fit your election campaign? Share your thoughts with us on our facebook page to join an interesting conversation.