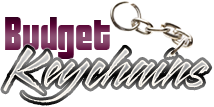 Top Tips From The Experts In Choosing Custom Keychains
Posted by admin
Posted on February 7, 2018
Keychains are everywhere; but how to choose the best ones that align with your promotions? This is where these tips will come handy. We know custom keychains trends like the back of our hands and these factors will go a long way in picking up the best models without having to stretch your promotional budget.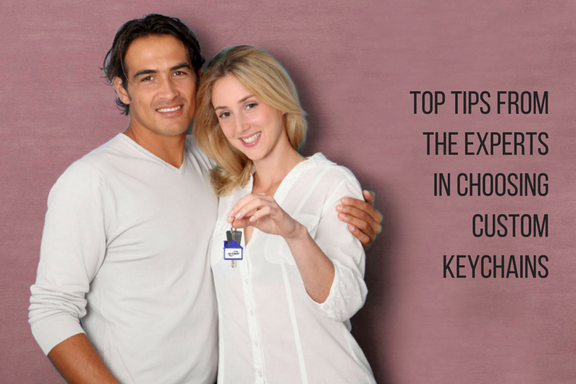 For Business promotions
If you are planning to use custom keychains for business promotions, we have these smart tips to share with you. Setting up a booth in a big tradeshow? Settle for novelty or plastic keychains that will grab easy attention with brilliant colors and quirky shapes. Customize them with your brand and message to make it unique. Metal or leather keychains will make a better choice if you are planning to reach out to a limited number of top value customers in your list or to appreciate customers that brought in referral leads.
Mailer campaigns
Mailers will go a long way to foster business relations with your audience. Make sure to add custom keychains along with your Newsletters or special deal announcement mails to generate more interest and enhance brand loyalty. Your audience will be excited to talk about the custom gifts that they go with their friends and family, thereby triggering word of mouth publicity.
To ensure consistent brand impressions
To make their brand stand out in a highly competitive market, businesses need to come up with innovative custom gifts like multitool keychains or flashlight keychains that double duty as various other tools than being just an ordinary keytag. The more the utility, more will be your brand impressions. Choose appropriate models that will offer exclusive opportunities for you to promote your business.
Choosing an appropriate model
Though all keychains are designed to carry keys, there are countless models to choose from. Keep in mind the specific audience niche that you are trying to reach out and choose a model that matches them. For instance carabiner keychains will make perfect gifts for the active people who are always on the go. Think of adventure buffs, wanderlusts and camping enthusiasts and a lively young crowd.
If you have a mature audience in front of you, opt for the classic models of leather or metal keychains. Novelty keychains are great for promoting fun and quirky events and to reach out to the young and young at hearts. Did we say that we have sports themed keychains for the sports events and sports crazy audience too?
Quality: Never compromise on quality to scrimp on your budget as a tacky gift may portray a shoddy brand image in front of your audience. Leading businesses will always come up with top-class products.
Customization: Leave your personal stamp on these keychains by imprinting special messages, artwork or mascots. Your recipients will feel well appreciated.
Price: Look for budget friendly yet popular keychains to make sure that you do not break your promotional budget even while coming up with an effective branding campaign.
If you are planning to invest in the best promotional items that are useful too, look no further than custom keychains. Browse our collection to choose a model that matches your needs.
Share and Enjoy