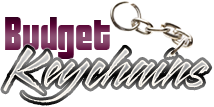 Promotional Keychains- Custom Gifts That You Can Put Your Stakes On
Posted by admin
Posted on February 1, 2018
How many keychains do you think an average home will have? It should be anywhere between 4 to 6 or even more depending on the number of members and their needs. Let's be frank about it! Keychains make popular add-ons to the everyday set of keys and make a cute way of expressing the thoughts and hobbies of people. Keychains in a way make an extension of the personality of people. Offered in various models, it is never too hard to find something that matches your needs.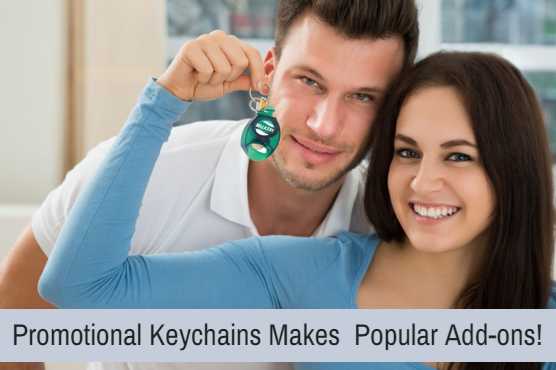 Keychains Will Get Your Brand Into The Everyday Lives
Keychains can easily get your brand into the everyday lives of your audience all the while sneaking in a little brand information. Keychains often double up as souvenirs and interesting collectibles that your recipients will not just use time and again but will love to talk about in their social circles, which in turn will enhance your brand popularity.
Here are some of the interesting models that you will love
Bottle Opener Keychains
A Bottle Opener Keychain is not just an ordinary keychain but an essential party staple for all types of events. This multifunctional keychain will take your brand into the next level with some clever branding. Put your brand, message, taglines or mascot on these daily use items. Every time your recipients need to carry their keys or pop the top of the bottles, they will be reminded of your brand and message.
Carabiner keychains
A safe way to carry the keys hands free! Custom carabiner keychains are popular among outdoorsy clients, employees and people who travel a lot. Your brand will leave a lasting impression in anyone who sees these carabiner keychains that look elegant on bag straps, purses and belt loops.
Flashlight keychains
Adding an extra functionality will make your custom gifts popular than never before. Flashlight keychains offers the dual convenience of a handy source of light and a reliable keychain all at once. Make your audience feel safe when they have your brand on their side. Your brand will grab the spot light easily for sure!
Coiled keychains
But your business message into motion and help your recipients to kill boredom with these coiled keychains. Everyone loves slinkeys and the fact that it is right at the key ring of your recipients will make it all the more interesting. Make use of the imprint space for placing your brand and message to make it a high visibility branding gift that will keep your audience not just delighted but totally busy with your brand!
Have you used custom keychains in your promotions? Share your experiences at the comments section below.
Share and Enjoy