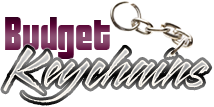 Epic Reasons why Custom Keychains are Best to Use
Posted by admin
Posted on October 18, 2021
Popular promotional giveaways like custom keychains will make your business stand out in the competition and help people identify and recognize your brand.
If you wish to make your brand seen there can't be a better way than custom keychains. Give customers what they need to take their keys on the go. You can add your logo in full color for a big impact.
Why Keychains
Repeat brand exposure
Keychains are something everyone needs to keep their keys safe and well organized. Thus keychains will ensure repeat brand exposure and subconscious encounters with your message.  Keychains with visible brand names will be seen by your prospects many times. Though they may not notice them, these subtle exposures influence their brand choice and leave a lasting statement. Customers are more likely to choose a familiar brand over other brands.
Long-Lasting
Unlike single-use products, giveaways like custom Keychains are durable to a very large extent. The reusable quality of logo keychains puts your brand at an advantage. It would stay with your clients for longer periods of time thereby making an emotional connection with them and inspiring them to choose your brand in the future. Durable and well retained, custom keychains are an economical way of promoting any business. Order keychains once to use them for many years!
Versatile
Keychains will fit into any marketing theme can be used to promote any business, event or brand.
Accessible and Affordable
Studies show that simple, common and useful products that the clients would be happy to use on a daily basis are more in demand as promotional items. The best part is that keychains are affordable, easy to distribute and hard to resist.
The more useful our giveaway is, the more exposure your brand will get. Thus high utility handouts like keychains enjoy greater visibility than other traditional business marketing tools.
Limitless options
Keychains come in a variety of shapes and sizes, allowing you to drive more attention to your message or branding.  Combo models like bottle opener keychains or flashlight keychains will make value added gifts that your customers will find bragworthy for sure. More the utility, more will be your brand exposure as well.
Be creative while customizing
Keychains have a high visibility imprint space that can be utilized to make your message stand out. Think of not just your logo or message or artwork, fun quotes or something more  to make it interesting. Custom Branding increases the value aesthetic of your company  and make new leads.
So, how do you plan to use custom keychains in your promotions? Share your ideas with us on our facebook page.