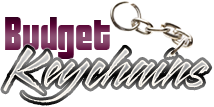 Clever ways to Use Custom Keychains as Halloween Giveaways
Posted by admin
Posted on October 19, 2021
If keychains are something that hasn't come to even your distant dreams as a possible Halloween gift, you could be losing out something.
With spooky season just around the corner, it is the perfect time to consider some rocking promotional handouts for your business.Halloween 2021 is going to be bigger and better than ever before unlike last years holiday season total wash out. From the return of trick or treating, costume parties, club events and themed gatherings in community, there is a lot of excitement on the cards. That's why your business should get involved in the tradition with the very best Halloween-themed promotional products.
Seasonal events like Halloween are a highly effective opportunity for advertising your business.  It is  the best way to show that your business is attentive of the  seasonal activities around and be part of the excitement around
Why Keychains
Highly practical and available in a wide range of interesting shapes and colors, custom keychains will make a lasting reminder of your Halloween event for a long time. Get your logo, spooky artwork or scary taglines printed in full color to complete the fun.  Plus, models like LED Keychains are perfect for promoting road safety during trick or treating. These high utility keychains will get used long after Halloween evening. Do check out these lady bug shaped keychains- brilliantly colored and eerie, what's not to love about this cute model?
Snake Keychains
Though the fear of spiders holds the credit of  being the number one phobia in the whole world, snakes are equally scary. Why not play a trick with your target audience with these snake keychains?  Though it  is not part of the traditional Halloween theme, it will still make a fitting addition to the spooky theme. Your message will leave a fang-tastic impact- literally- for sure!
We have other spooky figurines like brain shaped keychains that will freak out the audience when served in a plate along with the breakfast!
Cat Keychains
OK, so these cute cats aren't so scary but considering that black colored cats and haunted themes go together, you can effectively make use of these cat shaped Keychains in your October 31st promotions. Make use of the impressive imprint space and the low price advantage that will work in your favor while promoting your business name this Halloween. The only limiting factor ever is just your imagination!
Feeling inspired? Explore our full range of printed Keychains and get yours today. Need help? Simply reach out to our sales team and you are rest assured of the best gifts for your trick or treat bags!