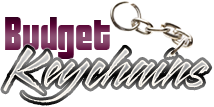 Make a Breakthrough in Your Business Promotions with Custom Keychains
Posted by admin
Posted on October 15, 2021
If you want to market your brand on a budget, custom Keychains will be a great choice.

Every business knows the importance of   popular giveaways in advertising. Interestingly, a successful campaign doesn't have to be a multimillion-dollar television and radio blitz or glaring billboards along the highway. With the right promotional products, you can effectively engage your target audience, rather than spending your precious dollars on advertisements that your target audience might not even see!
Custom keychains that fall on the top of the list of affordable promotional items, can help to take your campaign to the next level without breaking your budget. One of the most practical items on the market, Keychains make a constant brand reminder of your business for your employees and clients. Starting at prices of only a few cents, Keychains make perfect giveaways to potential clients. Make use of the strategic imprint space of Keychains to position your logo and contact details.
High retention
Keychains enjoy a high retention and are seldom replaced. So, if you wish to get your message right into the hands of your audience – literally, keychains will make a perfect way to advertise your brand. The best thing is that these every day items are designed to be used over and over, offering maximum exposure for your business. Keychains are something everyone needs, so regardless of your industry, these logo items will make great promotional handouts.
Budget friendly
As affordable as they are functional, keychains will get the attention of countless people around every day. Thus you can display your business with as little as a few cents per person. Keychains have one of the lowest costs per impressions, which make it a proven choice for low cost marketing and mass events.
Choices galore
Keychains have evolved a lot in recent times. These are no longer plain and bland rings that are designed just to hold the keys. Consider novelty models like flashlight keychains, bottle opener Keychains or floating Keychains that will definitely get your brand well remembered. Irrespective of your target audience, custom Keychains can be an excellent way to get your customers attention – and retain it. Simply print your logo and business name across the entire unit and get noticed instantly.
Keychains  have become a popular choice as referral gifts, contest prizes, fund raising items and more. So, there is no reason why you shouldn't complement your  branding with custom Keychains, especially as they come in at ridiculously low price rates . Engage your customers with your message to effortlessly market your business while offering a fashionable key tag for their keys-win-win!