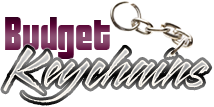 Tips And Trends to Make Your Custom Keychains Stand Out
Posted by admin
Posted on June 14, 2019
No matter what your business line is, the competition is fierce.  Utilizing the precious advertising dollars diligently is what makes your brand a winner. This is the prime reason why marketers turn to customized giveaways like promotional key chains. Keychain will leave a tangible reminder of your brand; it is relatively inexpensive and above all will ensure your recipients a high utility gift that they will find useful for a long time.
Promotional keychains are something that people find useful on a daily basis and your message imprinted on these will make consistent impressions and offer the best bang for your business buck.
Here are some of the reasons that make keychains a clear choice!
Keychains are economical: These everyday items can be purchased for just a few cents per unit. Thus it makes a great choice for mass events like mailer campaigns or tradeshows.
Small and handy: Being light weight and compact, keychains make portable billboards for your brand that nobody can overlook. You may not require a large warehouse to store these items and can be easily distributed. Your prospects will find it easy to carry around as well.
Practical: Highly useful and popular universally, keychains make a great giveaway to make your audience engaged with your brand. Everyone needs keychains to keep their keys safe. Not just adults but children as well need keychain for their bike keys or school locker keys. It is for sure that that most people have use for multiple keychains!
 Keychains may be listed under a common and often over used promotional items. But it has not taken off its sheen even a little bit. Even when the market is flooded with these logo items, keychains still have a loyal audience and there is always room for more!
Combo keychains get used more often than ordinary keychains as they come to use more often. A simple key ring imprinted with your brand may not make a big impression.  However, models like flashlight keychains or bottle opener keychains  gets dual usage and double promotional opportunities.
How to make your keychains stand out
Look for quirky shapes
Instead of the customary round and square keychains, choose something interesting. Like for instance a lady bug shaped keychains– nobody can take their eyes off these unusual keychains for its strange shape and bright colors. You can select from various interesting shapes like sports themes, animals and more.
Bright colors turn heads
Vivid colors stand out better and grab easy attention of everyone around.  Your brand and message will stand out against the solid background.
Do you rate custom keychains as highly effective logo items? Share your thoughts with us at our facebook page to join a discussion.
Share and Enjoy