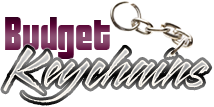 Some Hard Facts Behind The Enviable Popularity Of Custom Keychains
Posted by admin
Posted on June 17, 2019
Keychains may be nondescript items that people may often overlook. But our lives will not be as easy as it is today but for these pint-sized items. Keychains help us to stay organized and keep the multiple sets of keys they need, in order. It makes a smart labeling system to identify identical keychains as well.  Keychains are universal and remain popular all round the year; these are above and beyond the barriers like season, gender and demographics.
We all have heard the saying that the best things can come in the smallest packages and keychains fit this definition perfectly. Keychains are available in a wide range of models in every possible price rates. Plastic keychains are fun and quite affordable. So, if you are looking for custom gifts for tradeshows, schools or non-profit fund raisers, these will fit your bills perfectly. Metal keychains make great choices as corporate gifts and employee appreciation handouts. So, get started by working out your budget and finding the best options will be easy as never before.
Custom keychains allow you to give your customers a useful free gift while ensuring that you stay at the forefront of their thoughts. Keychains make great handouts during all types of events and occasions like tradeshows or store promotions. Choose from a range of styles right from whimsical to downright practical so that you can convey the right message to your customers.
Now for some smart ways to incorporate keychains into your promotional mix
As mailer gifts: mailers will give a personal touch to your business mails. Add value and interest of these mails by slipping in small handouts like keychains into the envelopes to surprise your prospects and draw them closer to your brand.  The post office offers a free tool called Every Door Direct Mail® that will help you to find the number of recipients in your target area along with other details like age and income. So, if you are planning a highly target campaign to reach out to a specific niche of audience, keychains will make a great choice.
As store promotional items: Keychains will create a personal, emotional engagement every time your prospects use these logo items.  These can be imprinted with not just your brand or message; think out of the box; imprint QR code, motivational tips, contest or puzzle to get your audience check out these keychains often. Trust us; it really works in reinforcing your brand identity.
As team spirit items: Keychains are versatile; use it the way you want to leave a lasting impression. Did you know that keychains make great team spirit items that are hard to resist? Choose sports themed keychains like bicycle shaped keychains or  tennis racquet shaped keychains  and get it imprinted with your brand, message or tagline to get the team lined up under the team colors! Promotional keytags make a delightful reminder of who you are!
Need more? Browse our collection and choose a model that matches your needs.