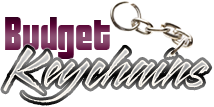 Stand Out In The Competition With Custom Keychains
Posted by admin
Posted on May 28, 2020
The market is tough and highly competitive  and the pandemic woes has made promotions all the more challenging. Are you one of the business owners  searching for new ways to engage your audience? Custom keychains will make a great value added promo gift to consider.
Budget friendly, handy and highly useful, keychains make a practical giveaway that will impress your customers and get your brand out into their hands. It makes a smart way for you to hoist your brand in a saturated market and engage the prospects with your brand.
Here are some of the unmatched benefits of custom keychains
Cost-effective Solution: Save your promotional dollars without compromising on the quality of your business gifts with custom keychains. Bulk orders will further help you save more, and serve the purpose at trade shows and other mass marketing events.
High utility: key chains are useful for everyone to keep their keys well sorted and organized. A colorful set of branded keychians will make an easy way for your recipients to identify a specific set of keys and help them find it easily. The high utility of keychains make it one of the longest retained gifts in promotional industry. Keychains are seldom discarded or replaced and will continue to make priceless impressions for your brand for a long tenure.
Enhance engagement : Keychains remain in plain view of the users and will effectively engage the audience with your brand. A unique branded keychain will make a great talking topic among your audience.  Studies show that businesses that use promotional gifts for marketing are likely to get 22% more higher business as compared to brands that don't use promotional product-based marketing ideas.
Portability: Keychains not just keep the keys safe but these will go everywhere with your recipients. The incredible portability that keychains enjoy makes it rolling billboards for your business. Light weight and compact, keychains are easy to carry around and every time your prospects go about their daily business, keychains will serve as tangible reminders of your brand.
Variety is the key: keychains are available in a wide range of models. Whether you opt for bottle opener keychains, flashlight keychains , carabiner keychains or multi tool keychains among others, these popular logo items will make your audience impressed. That is the main reason that makes keytags the first preference of big brands. Make use of the mass appeal of keychains to reach out to every genre of audience across demographics and rein the market with ease.
Ideal for targeted promotions: keychains are easy to include in mailers. So, if you have a targeted promotional plan in your mind, keychains will help you to easily reach your audience with precision and take your message to people who may be genuinely interested in your products and services
How do you plan to employ keychains in your campaigns? Share your thoughts with us on our facebook page