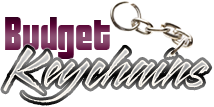 How Custom Keychains Meet All Your Promotional Objectives
Posted by admin
Posted on May 27, 2020
For any promotional campaign to be successful, marketers may require appropriate handouts that meet their campaign and match the tastes of their target audience. Different businesses may have their own different set of goals and diverse genre of audience and how well they cater to these yardsticks is what makes or breaks their promotions.
If you are looking for a custom handout that will meet all these, custom keychains will make a great choice. Take a look at how easily custom keychains fall into your marketing plan!
Keychains Meet All Promotional Objectives
If you are attending tradeshows or large events that draw more people and increase sales, you may need popular yet cost effective handouts. Keychains will meet your bills easily. keychains make great tradeshow swag that can be effectively employed for both showing gratitude towards your customers and piquing interest among new prospects  about your business.
Keychains  are perfect for Awareness campaigns
 The entrepreneurs can also use promotional products to make their prospects aware of a business, create awareness about events or encourage them to be part of a social cause. Keychains can thus be effectively used to convey a non marketing or social message.  You can even use these popular logo items as invitations for store events or grand openings etc.
Keychains are Relevant for any Business
If the promotional products are relevant to your business, your prospects are more likely to recall your brand. However, when you have versatile items like keychains you have a perfect giveaway for all types of brand promotions.  Keychains never look out of place in any event or will ever run out of trend. Whether it is a food company, farmer's market or fashion store, your brand imprinted on these logo items will grab the attention of your audience instantly.
Keychains Match Your Distribution Plan
Having the best promotional items is only half your job done. You should have a perfect distribution plan in place to get the desired result. Whether it is as mailer gifts, tradeshow swag or store promotional items, keychains can be distributed in a way that is the most appropriate for your business. There is always a room for a smarter distribution strategy than simply delivering the products to passersby at an event when you have compact handouts like keychains.
Keychains are Best For Themed Events
Themed campaigns garner easy interest from your audience. An interesting theme will linger on in the audience's mind for a long time. So, if you are planning a themed campaign, keychains will make a great choice as these are available in a wide range of shapes like fruits, sports themes, animal themes etc. It is easier for you to pick up a model that matches with your theme while sticking to your budget when you opt for custom keychains.
Did you find this post informative? Let us know your comments on our facebook page.