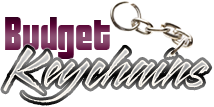 4 Top Tips To Get Your Promotional keychains Noticed Post Covid-19
Posted by admin
Posted on June 3, 2020
The pandemic has hit small businesses the hardest especially as they have a low cash reserve that can sustain them for only a month or two. Extended lock-down can be challenging and to come out of these low phase, businesses need to think of some amazing marketing plans  that will generate more income as soon as they reopen.
Including popular yet budget friendly promotional items in your marketing mix is a great option to make new leads and boost sales. Keychains are useful, versatile, budget friendly and above all easily customizable. Here are some smart cap ideas that will help you to get your custom promotional keychains noticed by the people that matter!
A Great design
One of the biggest reasons why keychains make effective promotional products is that these are highly customizable.  Choose from a wide variety of shapes, styles and colors  to complement your business or promotional theme. Customize these with your logo, CTA or artwork to engage your audience with your brand in a jovial way.
Consider the type of keychain that you want to give away.  High-quality metal keychains are classic choices that not many people can resist. Plastic keychains that are colorful, causal and cost effective would make a great choice if you're on a budget.
Social media publicity
With social distancing mandates in place, billions of people around the world use social media platforms like Twitter, Facebook, and LinkedIn to get their message across and connect with their audience. Social media is a fertile ground for you to build and grow your brand. Handing out custom keychains as online contest prizes is a great way to highlight your brand and attract new leads. Afterall it is a fun way to get people interact with your web page and enhance your brand loyalty.
Light weight and compact, keychains are easy to ship or send as mailer items. The low cost advantage will give enable you to send it to everyone in your list without breaking the budget.
Tradeshows
Even in an increasingly digital world, conventional business events like tradeshows continue to be massive platforms for businesses to connect with clients and customers alike. Personal interaction and business meetings are good to host or attend whenever possible. Tradeshow crowd gravitates towards booths that have the best swag. So, make sure to stand out with a perfect swag that is trendy and useful alike like Keychains. These are perfect because everyone will use them at some point or another.
Market At Other Events
Keychains are incredibly handy, which makes it easy to take these to another event like game days or golf weekends. Appropriate for all sorts of venues, keychains will help you to widen your business reach in various events where people congregate in large numbers. So you don't need to limit yourself to business conventions! Keychains have a place everywhere as these are sure to be of use.
So, what are you waiting for? Start designing some custom keychains that will impress people and make your brand noticed after the COVID-19 quarantine!
Share and Enjoy