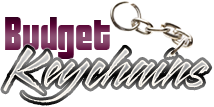 St.Patrick's Day Color Themed Custom Keychains- Show The Irish Pride
Posted by admin
Posted on February 24, 2018
St. Patrick 's Day, which falls on March 17th, is a perfect time for marketers to reach out to the Irish community. Holidays of any genre are great occasions to laugh, make merry and to socialize and St. Patrick's Day is no different. Businesses can celebrate St.Patrick's Day by handing out clover shaped gifts or the customary green colored gifts to impress their clients and employees.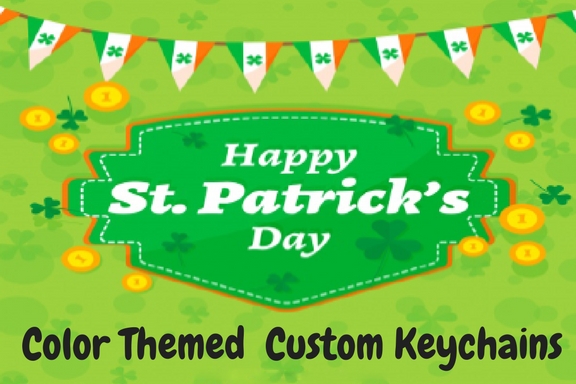 Keychains make the best gift bag items
Marketers looking for a perfect gift to celebrate St. Patrick's Day and the cultural diversity of this great country can put their cards on custom keychains. Offered in a range of colors, shapes and models, keychains are easy to customize. Light weight and handy, custom keychains will make popular handouts during concerts, fairs and parades.
Everyone needs keychains in their daily lives and people never seem to get enough of these popular staples. Keychains not just carry keys but make stylish accessories, wonderful collectibles and even a quirky way to tell the world about their hobbies for most people. The incredible popularity of keychains has made it a blue chip promotional item among marketers. Though keychains may appear a bit outdated and old fashioned in this robotic world, it is a fact that not many people can survive without these nondescript items.
Green is the color
We have custom keychains in a wide range of colors that make it easy for you to match with your event theme. Kick start your St.Patrick's day promotions with these green colored keychains that will impress your audience in no time.
Palm Tree Bottle Opener Keychains : The high utility value and unique shape of these keychains will make it a perfect gift choice for St. Patrick's Day celebrations because it will double up as a party staple ad a key fob all at once. The party revelers will be pleased for sure and your brand will leave a lasting impression in them.
Solar Flashlight Keychains: If an ecofriendly gift idea is what you are looking for, settle for these solar flashlight keychains that will highlight your green promotional efforts in an unmistakable manner.
Key Shape Bottle Opener Keychains : A keychain that is shaped like a key! These bottle opener keychains are in the news for some really interesting reasons. Make it your marketing swag and enjoy the raves !
Rectangular Flashlight With Carabiner Keychains: The outdoorsy clients and the festival revelers couldn't ask for a better gift than these keychains that offer the benefits of a flashlight and a carabiner keychain for hands- free convenience. Customize it with your brand and see how these sleek keychains make heads turn!
Share your St.Patrick's day promotional gift ideas with us at the comments section below and join an interesting conversation.
Share and Enjoy