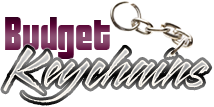 Simple and Budget Friendly- Custom Keychains Are better than the Best in Promotional Gifts
Posted by admin
Posted on May 17, 2018
If you thought that in today's world of smartphones, only tech promotional items make sense, you could be off track. While it is certainly true that tech gifts are a rage, there are still plenty of traditional promotional products which have remained in high demand over the years. The incredible popularity of custom keychains is the best example to prove this statement.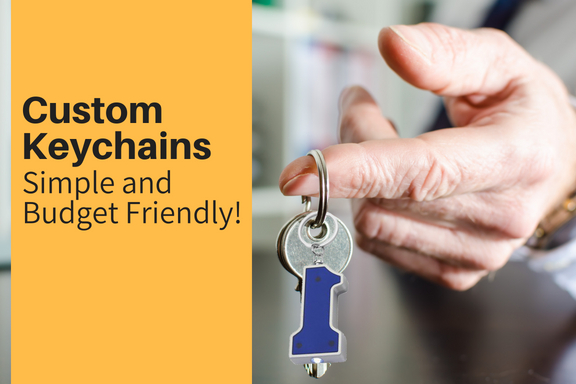 Keychains are everywhere; we all need keychains to keep the multiple sets of keys in order and to identify a specific set easily. Keys happen to be one of the most misplaced items in any household and keychains will help people to put some order into their daily lives by keeping the important keys safe and in easy access. Keychains make stylish accessories to add a pop of color to your wallets or backpacks or to express your hobbies or support to social causes. For instance, racket shaped keychains will make a great handout for promoting tennis matches or to impress your ball game lovers. These include bicycle shaped keychains or those shaped like athletes and a lot more. It is easy to convey your message and to engage your audience in a light-hearted manner by handing out these custom keychains.
Keychains make excellent promotional products, mailer gifts or tradeshow swag. Customize these with your brand and contact details and just imagine the attention that your brand will get in a day when the customers use their keychains many times to open the doors, lock filing cabinets or more! An attractively printed keychain will make an interesting talking topic too, which means that your message will reach a wider audience without any effort.
As these keyrings carry the daily use car and house keys, which most people use every day, these logo items provide a perfect opportunity for branding. Custom keychains will literally sneak in your brand into the hands of your customers and keep it in front of the eye span. Keyrings have generous imprint space and are offered in eye catching colors that can be seen from a distance.
Offered in a variety of styles, materials and colors, there is something special for every event and budget. Metal keychains or leather keychains will fit the bills of green themed promotions as well. Choose a color that matches your corporate color for maximum impact. Cost effective and portable, keychains offer more value for money. Your customers will hold on to keychains for a very long time thanks to its high utility. So, if you are looking for not just any freebie but something they will appreciate, look no further than custom keychains.
Have you used custom keychains as promo gifts? Share your experiences with us at the comments section.
Share and Enjoy