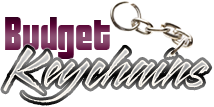 Custom Keyrings Offer Something Special for Every Promotional Event – Must Read
Posted by admin
Posted on May 18, 2018
Keyrings are popular promotional tools for businesses. See how keychains make perfect handouts for all types of events including some of the most popular ones listed below.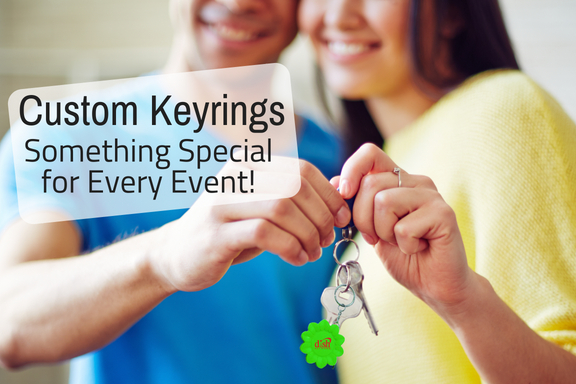 Low budget campaigns
If you are planning an effective branding campaign on a modest budget, plastic keychains will make a great choice. Offered in a range of brilliant colors and patterns, these will offer more value for your money. Utilize the good- sized printing area to place your brand and message. These round keychains with retractable holder are our favorite models in this category. If you are planning a summer season outdoor promotional campaign, these pretty sunflower shaped tapemeasure keychains will be a great option. Customize it with mascot, artwork or taglines to make it interesting and personal.
Mass promotions
Mass promotional events like tradeshows or mailer campaigns will let you reach out to a massive audience at one go; however, on the down side, such campaigns could be costly.  However,  by making low cost custom acrylic keychains your promotional swag, you can ensure the best outcome on a low investment. Resilient and durable, these custom keychains can be imprinted with your brand and message to ensure the maximum portability and exposure for your brand. The light weight and compact nature of these keychains make it easy to carry and distribute.
 Holiday promotions
If you are planning a special promotion to celebrate the change of seasons of the holiday season, you may need something that is a wee bit festive. This is where multifunctional keychains like bottle opener keychains come to the picture. Offered in a myriad of shapes, these practical and colorful keychains will impress your audience and complement the carnival feel around. These keychains stand out and get noticed more than ordinary keychains.
Flashlight keychains is another brilliant choice in this segment. Every time your customers use it as a source of light or to carry their keys, they will take note of your brand and will be inspired to support your products. An interesting keychain will make a great talking topic in social circles and your brand is all set to get a lot of attention.
High end corporate events
If you are looking for a set of luxurious keychains for your privileged customers or high value employees, then look no further than metal keychains that will complement your professional and sophisticated brand image.Matte Nickel Finish Detachable Key Tags will make a great choice to consider as these stylish keychains offer the best value for your money and consistent brand impressions for a long time. These elegant silver colored keychains can be laser engraved with your message to make it a highly appreciated business gift.
Apparier Round Keychains: These circular keychains with chrome finish and full color dome will make a perfect corporate gift or employee appreciation handout. Your message will get a lot of admiration in corporate circles.It is a perfect choice for those who want an elegant promotional piece for their business.
Shop right away for these marketing juggernaut that will change the way you portray your brand.
Share and Enjoy