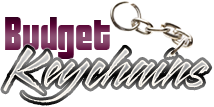 Shop For These Quirky Spring Themed Budget Keychains And Make A Buzz
Posted by admin
Posted on April 17, 2018
Spring is all about outdoor parties, a heady dose of tail gating fun and game day spirit and camping trips – to list a few. So, it will be smart idea to include spring themed keychains in your promotional mix to leave your audience delighted. Not making much headway? Get started with some of these interesting custom keychains.
Runner shape bottle opener keychains: Celebrate the spring season marathon fun, athletic events and game day spirit with these runner shape bottle opener keychains. It will make great fund raising items for booster clubs and athletic leagues among others and make a delightful store promotional item on a budget. Made of aluminum, these keychains have an interesting shape and a handy bottle opener to its credit. Be it as employee gifts, fund raising items or game day souvenirs, these logo keychains will make headlines for sure.  If you are looking for an attractive custom gift that will engage your audience in a subtle and interesting way, place you dime on these crowd pleasers.
Sunflower Shape Tape Measure Eco Friendly Keychains: Celebrate the spring colors and nature's beauty at its best with these delightful ecofriendly keychains that are shaped like sunflower. Offered in three different brilliant colors, these tape measure keychains will keep your brand and message fresh in the minds of your recipients for a long while. The eco-friendly design of these keychains will make it a great Earth Day gift as well. Put your brand on and enjoy the limelight!
Apple Shape Chrome Metal Key Holders:  Spring is the season that is also popular for the fruit picking activities around. People swoop into the beautifully groomed berry fields and apple orchards full of ripe fruits yearning to be picked. Complement this season by handing out these eye pleasing Apple Shape Chrome Metal Key Holders that are offered in a range of attractive colors; ideal for promoting farmer's markets, fruit shops and organic food shops among others. Customize these with your brand and message to turn them into one of the best custom gifts for your spring promotional kitty!
Pointer keychains : Live music shows, concerts and more- Spring is the season to chill out and to put their heads down for most people. These laser pointer keychains will make a great choice to drive up the fun of night time musical events as the hardcore music fans sway and tap their foot to the live band and thumping musical beats. Your recipients will love to put up an impromptu laser show during the pop music night with these logo items to make heads turn to your brand.
Browse our complete line of themed keychains in our collection that will complement the spring season charm and enhance their fun and celebrations. Shop right away!