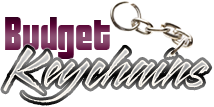 Summer Season Themed Custom Keychains For Outdoor Promotions
Posted by admin
Posted on June 19, 2017
If you are wondering whether summer season has anything to do with keychains, the answer is YES. Summer is the time when most people set out on their outdoor picnics and road trips and to cater to their special needs during the season, we have added some great keychain models that will make anyone's holidays hassle free and enjoyable. Check it out
Water Bottle Holder With Carabiner Keychains: Staying hydrated is the biggest challenge during outdoor holidays and these carabiner keychains will easily address this issue. By handing out these custom gifts, your recipients will have a combo item that will not just keep their keys safe during hiking or beach fun but will also offer a sturdy water bottle holder as well. Should we say that your brand on these will grab easy attention from everyone? These make perfect gifts for promoting amusement parks, summer camps, adventure clubs and joy rides among others. The carabiner can be easily hooked over belt loops or backpacks to carry water bottles while traveling.
Compass Keychain Rings: Losing the way during an adventure trip is the last thing anyone expects. These compass keychains will not just keep your recipients well guided and on the right track but will also put your brand in front of many curious eyes. Everytime your recipients carry this keychain they are rest assured that they will be home safe and sound. It will make a thoughtful gift for promoting travel agencies, holiday destinations, theme parks, adventure sports and beach stays among others.
Skateboard Bottle Opener Metal Keychains: Your recipients will have a handy bottle opener for their ale everytime they carry these keychains in hand. The delightful skateboard shape will draw instant attention from everyone around and your brand will become the talking topic of the day! Go for it!
LED Keychains: Let your recipients stay safe even when they are out in the middle of nowhere with their friends on a holiday with these LED keychains. The best part is that your recipients will never fail to carry their flashlight as long as they carry this keychain! A smart way to sneak in your brand and message into the hands of your recipients for sure!
Flashing Car Keychains These LED keychains that flash red and blue light will make a great safety tool while travelling and during adventure holidays. These quirky keychains that double up as a fun toy can be used to promote toy manufacturers, luxury lifestyle brands, automobile manufacturers among others. Your recipients will surely love these trendy flashing keychains that will never fail to turn heads! Put your Brandon and stay right in the middle of your target audience for a very long time. Order in surplus as your recipients will never get enough of these cute keychains.
Need more? We have a lot more keychains that match the theme of summer promotions. Browse along and make your pick right away.