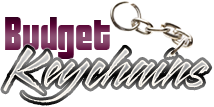 Bottle Opener Keychains – The Best Way To Get Your Message Out
Posted by admin
Posted on April 18, 2018
The proverbial message in the bottle might or might not be seen! But you can be rest assured  that your message on these bottle opener keychains will surely be seen thanks to the incredible popularity that custom bottle opener keychains enjoy as promo gifts. As a rule of thumb , the most successful promotional items are the ones that get used  more; the best selling bottle opener keychains satisfy this rule more than any other custom gifts probably.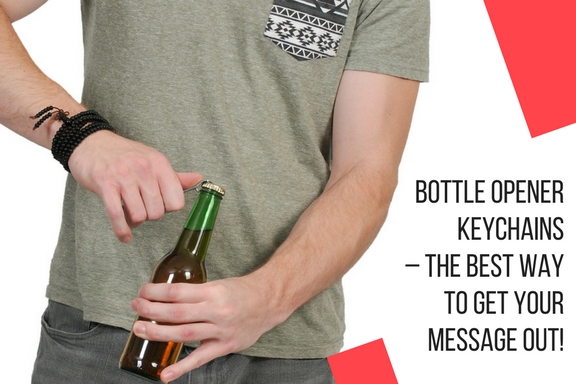 Though the obvious demographic for this kind of custom keychains is party loving college students or younger audience who love to spend their free time bar crawling, there are other potential markets that can be considered.
Bottle opener keychains make a perfect spring themed promotional item to promote bars, food joints, parties or events.   Portable and compact, these keychains also make perfect choices for mailer campaigns or as tradeshow items. Personalize these with your brand and message and make your brand well spotted on the beaches, picnic grounds and tail gating parties, thereby ensuring a wider audience for your message. These quirky keychains that also makes a smart bottle opener will enjoy a high retention among the users because of the way it looks.
Custom bottle opener keychains is a good example to prove that as smart marketing ideas to turn a basic object into a promotional juggernaut is to consider the different choices on offer and choose models that are a cut above the customary models.
 Here are some popular bottle opener keychains that will make a perfect choice to consider.
Aluminum Bottle / Can Opener Keychains : The impressive color profile and high utility value of these keychains will make a great gift for budget promotions  Customize these with your brand and message and every time they open the locks or the top of the bottles, your brand will grab their attention.  Bulk orders are honored with favorable discounts.
Rabbit Shape Bottle Opener Keychains: Easter bunnies might all have gone back after the Easter celebrations, but these rabbit shaped  bottle opener keychains  remain perennially popular all round the year. The quirky shape and the dual functionality of these keychains will make it a crowd pleaser. Go for it!
Motorbike Shape Bottle Opener Transportation Keychains: Drive up the pace and pulse of your promotions with these motorbike shaped keychains that will never fail to make heads turn. Great for promoting auto expos, spare party stores and more.
Lena Curved End Bottle Opener Keychains: The smooth curved shape of these keychains will grab easy attention. Let your creative juices flow to customize it in style and see how these logo items will add a fizz to your marketing events. Great custom gift choices at less!
We have a lot more; make sure to explore our exclusive section of bottle opener keychains and ensure the much desirable portability for your brand.
Share and Enjoy