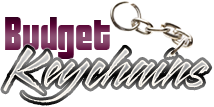 Shop For Custom Keychains In Halloween Colors Of Orange And Black
Posted by admin
Posted on October 10, 2019
Have you ever thought of the origin of Halloween colors of orange and black? While orange denotes the harvest colors, black stands for death and darkness. Traditionally, Halloween is dedicated to remembering the dead, including saints, martyrs and all the departed souls. Halloween is the second most popular festival after Christmas during which Americans spend over 7 billion on gifts and costumes. Marketers can make the best of the festive season and the lucrative market by handing out appropriate gifts like custom keychains.
Why keychains
Keychains will make a perfect Halloween gift as these are budget friendly and highly useful. A perfect item for the trick or treat bags, logo keychains are available in various models and colors that go well with the Halloween theme.
Here are a few suggestions.
Astro LED Light Keychains – Orange: Celebrate the Halloween color of Orange by handing out these delightful Led keychains that emanate a golden orange hue that will earn a lot of raves for your recipients.
Dual Function LED Blinking Light Keychains – Orange Promotional dual function LED blinking light will not just make a perfect add on to the haunted house theme but will also tell about your products and services. It makes a wonderful choice as a key holder and a fashion token alike and your recipients will surely be pleased to find these handy items in their treat bags this holiday season.
Whistle, Light And Compass Keychains – Orange : While your recipients are on their trick or treating trips, make sure to show them the right way with these handy promotional items that offer the triple benefits of a light source, a safety whistle and a compass – all in a keychain! We bet, your recipients will never part with this trendy gift for even a truck load of candy in return!
Deluxe Aluminum Can & Bottle Opener Keychains: These bright orange bottle opener keychains will make their Halloween parties extra special this year apart from keeping their keys well organized. Great for promoting all types of businesses on a budget
Promotional LED Keychain Light with Bottle Opener –Black: Hand out a reliable source of light and a keychain all at once with these logo items that will make great treat bag items. These can also be used during Halloween games like treasure hunt and murder mystery among others.
Carabiner with Compass Keychains – Black Your recipients will never stray away even when they are on the longest treat or tricking trips with these black compass keychains. These logo items will show them the direction in which they are heading and allow them to hold their keys alike. The carabiner design will enable the users to easily hang it over their belt loops. We offer value discounts on bulk orders of this carabiner and marketers can best utilize this token to position their business.
Browse our collection for more Halloween colored keychains and choose the ones that match your needs and budget. Do tell us how you plan to employ these super popular gifts items on your Halloween party and share the party pics as well.
Share and Enjoy