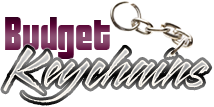 Promotional Keychains -The Proven Brand Building Tools
Posted by admin
Posted on October 14, 2019
Are you a marketer looking for a time tested promotional gift that will give more value for your money? We agree brand promotion is a tight rope walk where you need gifts that will impress your audience. The catch- the gifts that you choose should not break your budget as well.  If you are not sure how to go about it, opt for the safe bet of keychains.
If you run a business, it is important to promote your brand. Even in this digital age, promotions do not happen online all the time. Tangible gifts like keychains will favor your business and make your brand familiar among the target audience. While online ads, billboards or news paper advertisements can be easily forgotten, custom keychains will remain right in front of the audience for a long time.
Have you ever heard of keychains being discarded? No right? Why because people often identify their similar looking keys with unique keychains that they use. It will add a pop of color to their key collection and make a fashionable accessory too. Available in a wide range of shapes, sizes and colors and everyone will love keychains as collectibles also.
Get your logo or message imprinted in full color on these everyday items to gain easy attention of people around. Key tags unlike many other promotional items never remain inside a draw or concealed in the closet. These are always in plain view of people. Whether it is on work desks, pockets or key slots, an attractive keychain will get the attention of everyone around.
Now for some amazing keychain facts that will leave you impressed
The low cost advantage will win keychains a few extra brownie points. You can use it effectively in mass events, door to door campaigns, store promotions and more. It is easily one of the most affordable items available in the market.
Keychains have a long shelf life; these won't go useless after a while. By making keychains your promotional items you are rest assured of a long term exposure.
Keychains are highly useful. Everyone needs it to keep their keys safe. So, your promotional item will be used by every one of your recipients- something that cannot be said about other logo items. Every time they use your product, your business will be promoted automatically.
Offered in a wide range of material choices like leather, metal, plastic etc, keytags will give ample elbow room to choose a model that matches your budget and specific promotional theme or needs.
Conclusion
Promotional keychains make a budget friendly and high utility handout that can be effectively used to promote all types of events and brands. Whether you use it as store promotional items, fund raisers, appreciation gifts or more, custom keychains will make a great choice.
Share and Enjoy