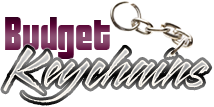 Say Bye To Lost Keys Using Custom Keychains
Posted by admin
Posted on August 16, 2019
Keychains make affordable handouts to keep your brand on full display right, left and center of your audience. The competition is high and promotional budget limited for marketers. This is what makes cost effective custom gifts like keychains highly effective during events and tradeshows. Portable and lightweight , keychains can be used everywhere and on the go.
Custom keychains with your brand and logo will help in customer bonding. This everyday item will enhance your brand visibility and will help the users to keep their keys safe. True win – win. Offered in a wide range of colors and models, keychains offer something special for everyone. Keychains continue to be very popular handouts in the present world among every individual due to its versatility and portability. Offered in different shapes and sizes, these everyday items will easily lure your target audience and put your name in the memory of your target audience.
Keychains make decorations and stylish accessories that nobody can live without! Be it as party favors, wedding gifts or promotional items, keychains are popular handouts that everyone will take note of.  It can be customized with your brand, tagline or your expressions. These make great souvenirs of sports events, milestone celebrations and tourist places among others. Keychain collection is a popular hobby all over the world and by handing out something that is unique, you can draw your audience closer to your brand and make great memories.
Business gifts
Keychains make affordable handouts to your potential customers. If you are looking for a highly popular business gift that is hard to resist, look no further. Apart from being a sure fire way to keep their keys safe, key tags allow your prospects to remember your message easily and relate with it.
Trade Show giveaways
 With many tradeshows happening around the year, you need gifts that strike a fine balance between budget and utility to leave your mark in mass events. That is what makes keychains great choices with a great publicity power. By attending business events with your own personalized keychains, you will be known to more people. Get your brand and message imprinted on these everyday items to get spotted.
Fun gifts: Plush animal keychains make a great choice to celebrate milestones and bring a smile on to the faces of your audience. Every time your recipients see this on their doors or cars they will be reminded of your brand. It makes a great talking topic and a common thread that runs between your brand  and audience. Having attractive handouts is the best way to increase your reach and brand publicity.
 Are you planning to use keychains as your promotional items? Do share your thoughts with us on our facebook page.
Share and Enjoy