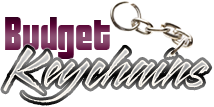 Custom Keychains – Small Inexpensive Handouts For Mass Audience
Posted by admin
Posted on August 19, 2019
Are you planning a wedding on a budget, a family reunion or a tradeshow? Can't think of giveaways that will please everyone of the attendees you have invited? May be you need a surprise gift for your employees as tokens of appreciation for a job well done? Everyone loves being remembered and appreciated and imprinted keychains make a great handout on a budget to impress your audience. The price and the size of the gift do not matter if it turns out to be useful items.
Everyone carries keys with them: car keys, office keys, house keys and there should be a reliable way to keep all the keys in one place. This is what makes keychains the best choice. The worst thing to happen for anyone is to lose their keys. So, keychains make a perfect gift for anyone. With a style to suit every occasion and life style, keychains are hard to resist.
Be it classic metal keychains, elegant leather keychains or light weight acrylic keychains or plastic keychains in a riot of colors, keychains are available in a wide range of choices. You can pick up the best models that match with the audience type and your budget.
Combo keychains
When was the last time you were without a flashlight and caught in a power outage? Flashlight keychains will make a handy choice not just during black outs and emergency but every day. Small enough for the car glove compartment or desk drawer, these logo items will keep your brand right in plain view of your audience. These keychains that double duty as flashlights will ensure more value for your customers and double exposure for your message – Win Win!
Bottle opener keychains: It is a great addition to a poker game, happy hours and clubs and a classy way to thank your customers. Your recipients will never be left without a bottle opener again. Every time they carry their keys, they will have a handy opener on hand. These smart handouts will make a great talking topic as well.
Multi tool keychains:  Muti tools are a typical household item that can be seen in tool kits, kitchen drawers or garage counters. However, most people fail to find one when they need it the most. This is what makes custom multi tool keychains a great choice. These will remain in plain view of your prospects and never get misplaced or left behind. Your brand imprinted on these will stay closer to your audience.
Which of these keychains are you planning to use? Share your thoughts with us on our facebook page.
Share and Enjoy