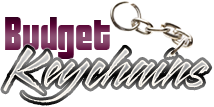 Unique Custom keychain Ideas for Marketing
Posted by admin
Posted on August 14, 2019
Keychains are one of the  first gift ideas that come to anyone's mind  if they have a modest budget. Inexpensive yet useful, imprinted keychains sell a lot and are available in a range of interesting shapes.
Custom Keychains may be overly common but it is not boring even a wee bit. These logo items can promote your brand without breaking your budget. Choose from a wide range of interesting shapes and forms that match your promotional theme, get it personalized with your brand and message to make it unique and one of its type. People still love to get keychains during events like tradeshows and store promotions because everyone needs keychains in their everyday life.
The best part of keychains is that it will travel wherever your recipients go, which means that your message will clock miles  easily at one time investment. Keychains can be used for more than one event because it is easy to store and distribute and everyone who receives these will be glad to get one any time. Keychains are highly useful to your recipients who may get it. Your brand and message imprinted on these will remain in plain view of the audience and becomes an interesting talking topic for everyone.
As corporate gifts
It is a wrong notion that keychains may look cheap to be considered as corporate gifts because  Metal keychains or leather keychains make highly popular corporate gifts. These logo items can be used as stand-alone gifts or can be handout along with other gift items that complement it. For instance leather keychains will look good with a leather portfolio or business card holder. It will enhance the value of these gifts and your audience will have another reason to use these items more often.
 An ideal corporate gift should have high utility and quality all the while being cost effective. Promotional keychains tick the boxes of all these. Corporate gifts are not just for business events and seminars but can be used during employee appreciation events and to motivate the team and clients.
Keychains are universally popular and highly useful for people of every genre. These pint sized items make a great status symbol for most people. Be it to reach out to the existing clients or new prospects, keychains make great choices. Simple to use and highly useful, keychains are probably the only remnants of the analog world that people still find useful today.
Keychains continue to be popular handouts even in this robotic age because it is easy to use, make a style statement and a collectible to cherish all their life. Not many custom gifts can match these qualities and  beat the price advantage of keychains.
Share and Enjoy