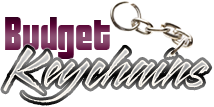 Promotional Keychains- The Key To Create A Brand Identity
Posted by admin
Posted on October 17, 2017
A keyless world may not be a distant dream considering the advancements in biometric security systems and keyless locking options. However in the present world where people depend on their keys in securing their homes and offices a day without keys will be that of chaos and dismay.
These nondescript tools keep us safe and reassured and help us to keep valuables and documents under lock and key. Make sure that your customers have peace of mind everytime they use your services by handing out these appropriate custom gifts of imprinted keychains that will keep your brand name in front of your audience's eyes.
There are countless reasons for you to make these ubiquitous items your marketing tools. Here are a few that come to our minds instantly.
Convenience: Just imagine the inconvenience of carrying all the keys as it carries a huge amount of risk of getting misplaced, stolen or lost. Promotional keychains will make it easy for people to carry the keys easily as these can be attached to the bag strap or belt loop and are easy to trace unlike loose keys. The best part is that imprinted keychains will serve as a constant reminder of your brand and business and will get the whole world take note of your brand wherever they go!
Budget friendly: Low in cost, keychains are born crowd pleasers and make perfect gifts for mass events like tradeshows and mailer campaigns. Bulk orders carry the best deals, which make it further easy for marketers to get connected with their target audience -however big they are – without breaking their bank!
Choices: Keychains are offered in a mind boggling range of colors and choices that it is never too hard to pick up a model that suits your promotional theme or corporate color. Offered in countless trendy designs, these trinkets make fashion accessories as well. Combo models like keychains with whistles, bottle openers or tape measures will further enhance the popularity of these logo items.
Here are some of the models that make a great addition to your marketing mix during your forthcoming promotions.
Bottle opener keychains: Your recipients will have a bottle opener at their finger tips every time they carry their keys- these logo items enjoy a fan following all over the world for its functional excellence. Put your brand on these and reach out to your party loving audience in style.
Flashlight keychains: These imprinted items will light up the way of your recipients and keep their keys well organized. Flashlight keychains make a subtle and smart way to get your brand under spotlight at easy rates.
Leather keychains: Not many custom gifts can match the classic beauty of leather keychains. Every time your recipients use their keys, your brand on these will grab the attention of not just your recipients but everyone around. Put your brand on these and see how these imprinted keychains will make the most popular talking topic in their social circles.
Novelty keychains: Brilliant colors and quirky shapes attract easy attention and that is precisely what makes these personalized keychains a great bet in promoting brands and events.
We have a complete line of keychains in our stock. Browse along and choose a model that suits your theme and budget.