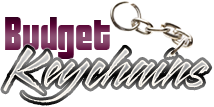 Custom Keychains – Business Gifts That Never Go Out Of Trend
Posted by admin
Posted on October 18, 2017
Choosing promotional gifts is easier said than done at times! The first way to go about it is to find which type of custom products would be the best to advertise their business. It involves a lot of time and effort as business owners need to scan through countless gift options and choose items that meet the specific needs of their target audience. The second method, which is a smarter and more effective way of doing, is to go with the obvious choice!
Keychains make popular gifts because pretty much everyone owns a set of keys for homes, cars, lockers and mailboxes and keychains will make a smart and sensible way to keep the keys well organized and safe.
Industries like realtor agencies or auto stores can think of promotional gifts like custom keychains because it is something that their customers cannot do away with! Real estate agents and car showrooms hand over sets of keys to their clients when the deals are done and your brand gets into their hands in a subtle way. Every time the new car owners drive out their swanky new cars these logo imprinted keychains will make a perfect handout to thank your customers and to encourage them to refer new clients.
Real estate agents can hand over the keys to their clients' new homes on their very own branded promotional key chains , which make excellent reminders of their service and to make them aware where to find you when they plan to a buy new home.
The best part is that keychains make versatile gifts that are well suited for all types of brands and businesses and not just auto or real estate segment. A common dilemma that most promoters face while choosing gift will be the best gift that appease every genre o customers in their list. The gift choices may differ with age and gender. What your men customers may like may not make any sense for the women customers. However when you use custom gifts like keychains you are rest assured that everyone will fall head over heels for this highly functional gift item.
Double effect, double brand exposure
Keychains in any form or color are popular. If you want more value for your money, invest in combo keychains that double pull as many other popular daily use gadgets apart from a keytag. The more your customers use these logo items the more will be your brand recall. Some of the best choices that can be considered include bottle opener keychains or tape measure keychains. No matter whether your recipients use them to pop the top, make measurements ortag their keys, your brand will get on top of their mind.
Fun is the name of the game
The easiest way to sneak in your brand into the hands of your audience is to adopt a subtle approach sans a marketing pitch. Coiled keychains that feature the common toy of slinkies along the keytag is a great example to show how a silly gift can take your message out loud and clear. Another model in this category could be whistle keychains. Often fun toys change hands as your recipients will share it with their friends or family, which will give your message an extended exposure.
Add a bling!
LED keychains that double up as flashlights will make a delightful way to light up your brand. Choose from a range of popular flashlight keychain models and price points and see how easily your brand becomes a hot topic in town! No matter whether your recipients prefer to use it as a safety item, a toy or a keychain, your brand on these will get a lot of exposure.
Need more? Browse our collection and choose a model that matches your promotional needs.