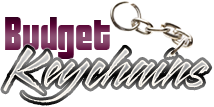 Creative ways to  Market your Brand through Promotional Keychains
Posted by admin
Posted on December 22, 2020
No matter how great your products are, you can't turn it into leads if people are not aware about your brand. Promotional keychains imprinted with your logo and message will make a cost effective way to build your company's reputation in the market place.
There could be many ways to get your business message across to your audience. However, if you are looking for long lasting promotional effect, handouts like  imprinted keychains will make a great choice . These will keep your brand at the top of your prospects' minds and inspire them to try out your business. These may be small and nondescript, but their marketing value is incredible.
Promotional keychains enjoy an edge over other promo items because of its portability that will let people carry it anywhere, any time . Budget friendly and highly useful, keychains make great gifts choices for mass promotions like trade shows and mailer campaigns among others
Here are some interesting ways for you to use custom keychains more effectively.
Keychains double up as Banners
Keychains offer a handy, lightweight and low cost promotional gift that will make any brand stand out. The high degree of portability and visibility enjoyed by keychains will make it as effective as interactive banners on the move in your brand promotions. Nobody can overlook your message and brand imprinted on these everyday items while you get consistent brand impressions at one time investment. Keychains not just help your recipients in staying organized, but also provide them with valuable contact information about your business in a glance!
Make an emotional connection
Tangible gifts like keychains, which your prospects can touch, see and use, will let your brand make a deeper connection with your customers. Having your logo and message imprinted on keychains will give your business its well-deserved attention and brand recognition.
Multi functional keychains that are designed with high functionality and built to be carried everywhere will give a solid reason for your recipients to use these keychains more often. For instance, your message imprinted on bottle opener keychains will be seen by your prospects  not just while using keys but every time they are in a partying mood!
Plus, the stylish look  of these keychains and countless novelty shapes in which these are offered will make it a great  attention grabber, which hooks other people's interest and leads them closer to your brand.
A smart replacement for Business Cards
Exchanging business cards is a tradition in business. However, you can serve the purpose of your business card plus a great gift for your prospects when custom keychains are used contact information during formal encounters.
Handy enough to introduce your brand to a specific target audience, keychains will play a crucial role in getting your message far and wide. These highly practical keychains imprinted with your logo and contact details make for a great alternative to business cards. Your message will not just be kept inside the recipient's wallet, but exposed to the public every time the keychain is used!
Need more ideas and tips? Watch our blog posts to stay on top of promotional keychain trends.