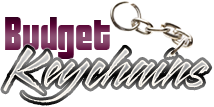 Promotional Keychains -Good Things Come in Small Pack
Posted by admin
Posted on May 9, 2018
Looks can be deceptive indeed! If you judge the promotional powers of these diminutive sized keychains with its size, you could be terribly wrong. There is indeed a lot more to it than meets the eye, when it comes to keychains. Compact, pocket friendly and cost effective, custom keychains will win hands down as a popular promotional item that will never fail to impress your audience. The versatility of these logo items will make it a great choice for promoting all types of brands and businesses. If you have a diverse audience of varied tastes, choosing a gift that will please them all will be a challenge. In such tricky situations, you can confidently place your promotional dime on these crowd-pleasing keychains to get your message out and put your brand right in front of the eyes of your target audience.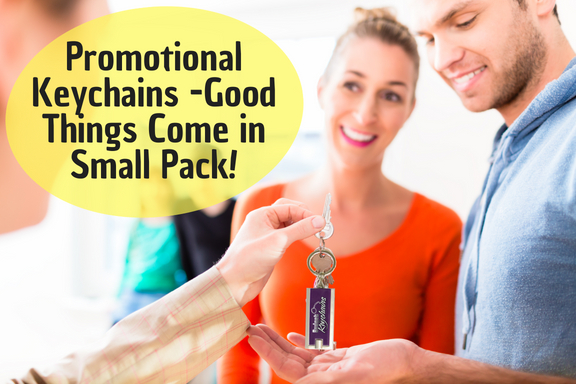 The advanced technologies of printing keychains will make it easy for marketers to customize these logo items as per their specific needs.  Offered in a range of interesting shapes and themes, keychains will grab easy attention of everyone. Though the basic objective of keychains is to keep keys safe, today, keychains have evolved to be fashion accessories and even expressions of emotions and thoughts.
Keychains are everywhere; everyone needs these to keep their keys safe and well organized. Let your recipients carry your brand and message on these attractive keychains wherever they go with these logo items. Sports themed keychains will make a smart choice to celebrate the sports calendar and the game days while models like coil keychains will add dollops of fun to your brand promotions. Every time your recipients use it as toys or keychains, you are rest assured that your brand on it will get a lot of attention.
Spring and summer promotions are high octane activities for most marketers as it gives them a brilliant opportunity for them to make new leads and give a push to their sales after the winter slackness. Bottle opener keychains are great for promoting all types of businesses or social causes. You can even use them as fund raising items or mailer gifts.
Every time your recipients pop the top of their beverages, the first thing that they will see is your brand logo. The best part is that your message will get talked about in social circles and banter sessions, thereby ensuring word of mouth publicity.
In case you haven't thought about using custom keychains for brand promotions then this is the right time to get started as you can choose from one of the best collections in custom keychains. Offered in a range of colors and styles, these budget friendly logo items will make your brand portable and well exposed. Not many custom gifts can do that!
We would love to hear your ideas and experiences of using custom keychains in your marketing. Stay tuned till we are back with another informative post on custom keychains.
Share and Enjoy