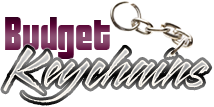 Get Your Recipients Hooked To Your Brand With Custom Carabiner Keychains
Posted by admin
Posted on February 5, 2018
Carabiner Keychains not just hold the valuable keys but ensure hands-free convenience for the users. Easy to get attached to the belt straps, bags or purses, these logo items are available in various sizes and models too. The best part is that custom carabiner keychains will make a cost effective way to leave your brand in front of the audience in a subtle and non intrusive way. Every time your recipients indulge in their favorite outdoor activities like hiking or biking, these logo keychains will be of much use to them. Your brand will get a lot of attention and these trendy keytags will make an interesting talking topic in your social circles. Offered in various impressive colors, carabiner keychains will easily impress anyone who sees it. Though these share the names of the mightier cousins of carabiners used for rock climbing or camping, these do not have load bearing capacities.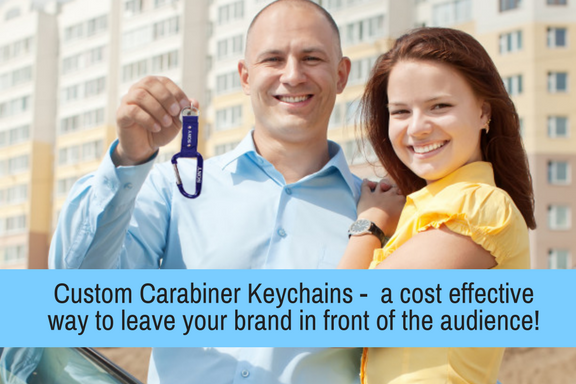 Carabiner Keychains will make a great choice as tradeshow handouts or gift bag items. It can be used for holding keys or it can be tucked on belt loops to make your brand well seen and easily spotted. Offered in a range of attractive colors including gold and silver, these make great party favors too. The best part is that they won't cost you a pretty penny!
Carabiner With Split Keychains: Designed to perform various roles, this carabiner with split key ring offers best value for investment. No matter whether your recipients use it to carry their keys as other light weight objects like lanyards , these keychains tagged to the bag straps will get a lot of attention.
Carabiner With Split & Nylon Strap Keychain Rings: Affordable and trendy, these carabiner with nylon strap keychains will grab easy attention even in crowded events like tradeshows. See how people around crane their necks to take a look at the brand and message on these popular custom gifts.
Bicycle Shape Bottle Opener Carabiner with Key Holder: It is not just a carabiner key holder but a bottle opener and a trendy accessory- all rolled into one! Offered in a range of brilliant colors, these logo items are designed to make heads turn!
Tennis Racket Shape Bottle Opener Keychains: Planning a sports themed event, a fund raising event for the booster clubs or simply a fun handout for schools or sports clubs? These racket shaped bottle opener carabiner keychains will fit all these bills with ease.
Coaster Shape Round Flashlight Keychains: Your recipients will love the idea of having a flashlight that can carry keys. The best part is that these can be hooked to the bags or purses of the recipients, which means your branding will get extra wheels and pace! The unique shape of these flashlight keychains will make it ideal to promote cafes, bars and restaurants.
Are you open to the idea of using these brilliant custom keychains in your marketing? Share your thoughts and ideas at the comments section below.
Share and Enjoy