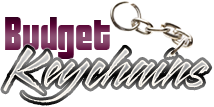 5 Popular Custom Keychains That Enhance Every Budget Marketing Mix
Posted by admin
Posted on January 25, 2018
Keychains are daily use items that not many people can do away with even in this high tech digital world. Trendy, compact and useful, custom keychains ensure the much needed portability and exposure for your brand. Though keychains are designed for the basic function of storing keys, it has evolved to be fashion accessories and multitools in the course of time. A trendy keychain will generate a lot of interest everywhere and your brand on it will never fail to impress people around. Your recipients will love the idea of showing off the keychains that you gave them as long as they look stylish.
Here are some of the keychains that will make a delightful addition to your marketing mix
Did you find this post on keychains useful? Be the first to share the post and spread the word.