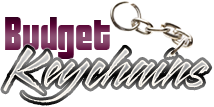 Promotional Keychains – A Budget Friendly Item Of High Utility Value In Daily Lives
Posted by admin
Posted on November 23, 2016
There is nothing as reassuring as the thought of having all the essential tools at hand. We are not talking about carrying full tool sets wherever you go, but about essential items like promotional keychains, which are the most basic and the universal tools that everyone needs. Keychains not just carry the keys but have evolved to be handy multi tools that will ensure the convenience of the right tools for the customers without pushing the comfort limits.
Every person has different needs, so there can't be no hard and fast rules on the best keychain models. However, to help you get started we have listed out a few popular models that people will surely like.
Flashlight keychains
Irrespective of personal style, a tool that everyone will surely need is a flashlight. From lighting up their way to navigating a stairwell at dark or finding the keyhole, flashlight keychains are incredibly useful. Personalize these with brand and message and see how these logo items will ensure the much needed portability to your brand.
Is it suitable for mixed audience?
Flashlight keychains are compact and light weight and fits in easily in bags, purses and pockets. So, both men and women in your audience will love these combo keychains for sure. Every time they use it as a source of light or to carry their keys, they will surely be impressed about your brand. You can choose custom keychains in your brand colors or event theme.
Which keychain model will be the best?
Choose keychains that your customers will actually use. If you are considering models like multitool keychains or tape measure keychains will be more suited for men customers, outdoorsy clients and DIY enthusiasts.
What your customers may need
It is recommended to think about the preferences of your patrons while shopping for custom keychains. For instance a college student will enjoy novelty keychains or bottle opener keychains while a soccer mom will love to have sports themed keychains in her collection. If you keep the tastes of the audience in your mind, you can easily fork out promotional keychains that they will retain for a very long time.
Choose keychains that complement the dressing style
Spare a thought at the kind of clothing they wear, particularly at work. If they wear cotton or silk slacks and slim fit jeans, choose a slim keychain model that won't jut out and make them feel embarrassed.
By handing out custom keychains as promotional gifts, you are expecting people to carry these wherever they go as keys are essential items that not many people can afford to leave behind. So, make sure that the models you choose are light weight, slim and beautiful for your recipients to carry these always.
Say it with Colors
Matching your logo gifts to people's favorite colors will enhance the popularity of gifts. Choose logo keychains in your corporate colors or in colors that complement the theme of the event. But it is sensible not to compromise the functional features to fashion aspects.
Carabiner keychains are popular
Most people don't like their keys to sit in a jumble of metal mass at the bottom of their pockets. Choose easily accessible Carabiner keychains that can be easily clipped to the backpack or purses.
Now that you have some of the hottest trends of promotional keychains at hand, you can easily choose your favorite promotional keychains. Browse our collection and you are only a few clicks from your favorite keychain as we have something special for everyone!