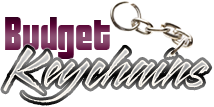 Support Nature As You Promote Your Brand With These Custom Environment Friendly keychains
Posted by admin
Posted on November 21, 2016
Inadvertently, humans add up to the land fill menace and the green house effect by their actions. When we are perched at a point of no return and the pollution levels have reached more than what the planet can take any more, going back to environment friendly ways has become the only practical option to ensure the sustenance of life forms on earth. Studies show that people have become more aware of the ecofriendly initiatives than never before. They tend to support organizations and businesses that are socially responsible in their operations and marketing.
So, if you are a business owner planning a tradeshow, end of the year sale promotion or a mailer campaign for their brand, there can't be a better gift choice than custom environment friendly keychains that won't give you the heartburn of hurting nature and adding up to the junk.
Nature friendly flashlight keychains
We have a range of ecofriendly keychains including those with flashlights that can be personalized to suit the theme or color of the event. Combo keychains like these Mini Rectangular Super Bright White LED Flashlight With Compass Keychains that include other functional tools like flashlights or compass will make a good option to consider.
Keychains in round shapes and dainty designs have always been popular and that is why most of our customers find these Coaster Shape Round Flashlight Keychains interesting. Easy to hold and fiddle with while waiting in the traffic lights or at office, these double up as a fun toy as well. Available in various attractive colors, these will instantly turn heads and your brand on it will get all the attention it deserves.
Carabiner With LED Flashlight Keychains : A light source and a key holder in one; that too with a carabiner clip to tag it over back packs or bags. Your recipients would not have anything more to ask for! Great for tradeshows, exhibitions or shopping festivals, these can also be employed during go green campaigns.
In an age of multitasking, it is not surprising to see that multitools like these Dual Function Laser Pointer With LED Flashlight & Carabiner Keychains get the maximum attention. Free gifts that bring together the features of two or more tools into one have become the latest rage in promotional industry. Check out this custom keychain that turns into a laser pointer for all those board room sessions, an LED flashlight for your recipients to light their way and the carabiner design for them to dangle it over their backpacks and purses! Customize it with your brand and message and enjoy the attention and the public glare that these logo items ensure for your brand.
Another delightful variant in laser pointer model includes these dual function laser pointer with slim swivel keychains. The wafer thin design will readily grab the attention of everyone while the swivel design will make it a fun toy to fiddle with to while away free time and to beat boredom. Customize these with your message and brand and see how these logo items will make your brand the banter topic of your audience.
Need more? Explore our site to choose custom keychains that suit your promotional needs and budget. Green themed gift items are not just for earth day; you can inspire your audience to leave behind the lowest possible carbon imprints by handing out these nature-friendly gifts. Happy shopping!