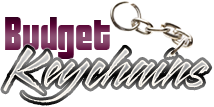 Personalized Keychains For All Types Of Frequent Travelers
Posted by admin
Posted on November 25, 2016
Everyone needs keychains to keep their keys well organized and safe. However those who travel frequently for business or pleasure may need keychains more than anyone else. So, if you have been looking for a gift for the frequent travelers in your list, think unique simply because a one-size-fits-all formula might not work. Gifts that your recipients find the most useful tend to be the most beautiful and well cherished items.
So, here we go with some great custom keychains that any traveler will find useful. Though travel clan can be classified into countless groups, we have adopted a basic mode of listing out the travelers.
The armchair traveler
Man might have traveled to space, mars and Moon, but these are people who just love to soak up the travel experiences without even stepping out of their homes! They will love to show off the destination souvenirs and indulge in their holiday dreams but seldom travel. So, if you have this type of recipients in your gift list you can choose metal keychains imprinted with tourist city names, slogans or icons. Some of the favorite American cities that can be considered for imprint include Brooklyn, Austin and San Francisco – to name a few. Your recipients will love to add these to their collectibles and your brand imprinted on these will never fail to inspire and impress them. Who knows, these elegant and unique gifts may even tempt them to get up from their armchairs and undertake a trip that they have been putting off for a long time!
The business traveler
When you have the workaholic, on the go business travelers on your gift list, think of something like laser engraved keychains or the pointer keychains which may come handy during all those business presentations. Every time they use these logo items they will be turning heads around. Personalize these with your brand and message and they will surely be pleased at these elegant gift items.
The outdoorsy traveler
Most people have a penchant for the great outdoors and the countless leisure activities like camping, cycling or fishing. So, can there be a better gift idea to celebrate their holiday spirit than these novelty keychains like Shark shaped keychains or bicycle shaped keychains among others. Flashlight keychains will make another handy gift item.
The retro traveler
As they say, habits die hard! So, if you know travel aficionados who are still suck in the mid-century mindset even in this age then you may need something like metal keychains or leather keychains. They think keychains as elegant rings to hold their keys and nothing more. So, chuck out the idea of tempting them with pointer keychains or multi tool as it may not make much sense to them. Compass keychains may find some takers as they will simply love the idea of navigating the old fashioned needle way. GPS? No way!
The shutterbug traveler
Wild life photography is the latest rage among travelers. There is nothing more exciting than capturing the swooping eagle or the galloping rabbit in a high speed camera. Though we cannot help you to get those snapshots, we can very well sum up the quintessential charm of the woods and the call of the wild by handing out these exciting animal shaped keychains. Choose from a range of fabulous custom keychains in various shapes like bear, horse, dolphin and a lot more.
The practical traveler
If you wish to reach out to the pragmatic travelers who go by the hard facts and lot of planning then look no further than these multi tool keychains. These will come handy in their DIY tasks on the move or to face the unseen challenges. Even if the trip goes off smooth, these no-nonsense travelers will never like to take a chance. So, these custom keychains will make a perfect place to put your brand on to grab the attention of this clan of travelers.
The overseas traveler
They need nothing but the best. Check out our metal or leather keychain models that will keep their keys well organized and safe. The big plus, these stylish keychains will complement their cosmopolitan attitude and global personality and your brand will be put on a proud parade at the countless international airport lounges, cafes and business events. More impressions at no extra cost- win-win!
If you can think of travelers in any other genre than the above, you can still find a custom keychain model that will appease them. Browse along and shop at your pace. Share your favorite keychain models and the reason why you find these interesting