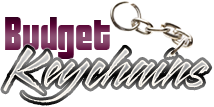 Promote Word of Mouth Marketing With Custom Keychains
Posted by admin
Posted on April 26, 2023
Keychains are versatile handouts that will fit in any marketing plan. It is ideal as freebies with purchase,  as fund raising items or mailer swag among others. Every time they look at these keytags they will remember your brand.
Promotional keychains also promote word-of-mouth marketing as a stylish , branded keychain will grab easy attention from people around . In addition, the recipients of these accessories are likely to show them to others. Thus, they will spread awareness of your brand through their personal network. This type of marketing can also be more effective, as people are more likely to trust the recommendations of people they know.
Versatile And Practical
Custom Keychains are promotional items that are not just useful; but are versatile as well. It can be used in a variety of settings and for  various  purposes. Apart from being promotional items, they make great employee gifts that evoke a sense of  pride in their brand.
Promotional Keychains  help businesses to enhance their professional image. They are easy to customize, easier to distribute and ideal for target promotions.  You just have to choose the right style, color, and design of keychains to make them more effective. Choose high-quality keychains that will align with your brand's image. For instance, for corporate events, choose elegant models like leather keychains  or metal Keychains that can be embossed  and laser engraved with your logo respectively. It will leave a lasting impression in the minds of the audience. For fun events and to engage a younger audience; you can choose plastic keytags or  novelty Keychains that are available in various interesting shapes.
Keychains are interesting souvenirs
In addition, keychains are very common souvenir items of events and milestones. So a unique, custom keychain will surely end up as collectibles among the recipients, which in turn will enhance their brand visibility.  The popularity of  keyrings is unbeatable. You'd be surprised to know that a lot of people actually have huge collections of keyrings, which they cherish for a long time.
Functional
Keychains are something people cannot do away with even in today's digital world  because most of us still rely on the old fashioned way of lock and key method to keep our valuables safe. When you have multiple sets of keys, which may all look alike, a keychain becomes essential to keep the keys safe and at easy access. This is where  keychains assume  significance as branding tools. As they remain in plain sight of the audience at all times, your recipients will see your message at all times.
 In addition, keyrings not only help organize your keys, but also other small objects like lanyards, USB and so on. Have your own custom Keychains in no time and impress the audience!  Browse our collection to  choose an appropriate model that will match your theme. Available just in about every price rates, custom keychains are ideal for all types of businesses.
So, what are you waiting for? Make these crowd pleasing custom Keychains as your marketing tools and see how your brand becomes the talk of the town!