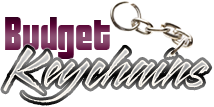 Custom Keychains – Why Are They Still Popular Among the Masses
Posted by admin
Posted on April 27, 2023
Nobody will ever lose their keys again with custom keychains! With your name or message on these high-quality keyrings, your prospects will never forget your message. Custom keychains are available in a wide range of models and price rates.  From classic models to fun designs and everything in between, there is something for everyone  to suit every personality.
Custom keychains are  popular promotional  items that businesses have been using for many years. They are a simple yet effective way to get your brand in the hands of potential customers. It is astonishing that even in today's digital world  logo keychains are still a must-have for the masses.
Why keychains
Budget friendly
Custom keychains are cost effective and are available at prices starting a few cents. So, you can  order in bulk for mass events without breaking the bank.
Long lasting
Reusable handouts like keychains wont end up in landfills quickly and wont harm the environment. Businesses that wish to invest in ecofriendly handouts will find keychains a great choice. The best part is that these are recyclable at the end of their lifespan. This means that you can effectively promote your brand while also doing your bit for the planet. Being long lasting, the chances of your prospects seeing your brand is also fairly high.
High Perceived Value
Logo keychains have a high perceived value, though they are low cost items because they are practical items that are  used every day and ensure a sense of security for the users. It can be kept for a long time, increasing the chances of the users seeing your branding regularly, which in turn offers more value for your money.
Highly Customizable
Marketers can customize keytags to suit their promotional goals and marketing theme.  Available in various shapes and material choices including plastic, metal and leather keychains, these accessories can easily complement any branding theme. In other words, , you can create a custom keychain that is unique to your business and that will make your brand stand out from the crowd.
Keychains are  highly useful
Promotional keychains  are practical and hence your recipients are highly likely to use it daily. This in turn will increase your brand visibility and will engage the recipients with your message in a subtle way without being intrusive.
Versatile
Custom keychains are versatile marketing tools that marketers can use in a variety of ways. Whether you wish to use it as a promotional giveaway, gifts with purchase, or thank you items to your  customers, custom keychains will fit your bills nicely. Being light weight and compact, keychains will also make excellent direct mail items.
It is amazing that keychains still continue to be crowd pleasing handouts even in today's digital world of keyless security. These high utility items are long-lasting advertisements that will boost your brand awareness and customer loyalty. The popularity of logo keychains in marketing proves that it's likely to be a trend that is here to stay!
So, how do you plan to use custom keychains as your marketing swag. Share your ideas in our comments section