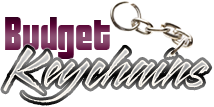 How Custom Keychains Enhance Your Brand Visibility
Posted by admin
Posted on April 25, 2023
Most business are searching for that proverbial magical potion  that will help them stand out in the competition without breaking the budget. You might have just found a perfect handout in custom Keychains to boost your promotions. Logo Keychains make a  practical solution to impress the customers and spread awareness about your brand. Both functional and budget friendly, these  every day items will effectively highlight your brand even in a saturated market.
If you are still wondering about the possible benefits of custom Keychains, this post will be of use to you
Cost-effective
Keychains will cost you only a fraction of the cost of traditional publicity items like brochures and billboards. So, business professionals who are interested in saving money can  find the best deals in custom keychains. Bulk orders can help you save more, and can serve the purpose at mass events like Trade shows.
High Retention
Keychains are something everyone needs in their everyday life to keep their keys organized and safe. Thus your brand on custom Keychains will go everywhere with your recipients. You can present your customers with  unique keychians models like bottle opener key chains that will bring out the party animal in everyone. When people see these items almost everyday; they will remember your brand!
Grow goodwill
Brands that offer gifts are more likely to develop trust among the audience. So, when these gifts happen to be something useful for the day-to-day life like keytags, it will build a strong bond between brands and customers. If you want to stay ahead of the competitors, logo Keychains will be a great choice.
Make leads
Reports show that brands that make use of promotional gifts for marketing are likely to receive 22% higher business as compared to brands that don't use swag. As Key chains are useful for people of all age groups and demographics  the logo items will help you make great leads and reach out to every genre of audience- no matter where they are or what they are! So, if you wish to make leads and rule the market with ease, custom keychains will make a great choice.
Function meets fashion
Keychains are not just mere decorations  but are must-have items that keep your keys intact while promoting your brand.  If you're thinking of getting promotional items for your brand, custom keychain is a good start. It is a simple but effective tool in marketing your brand. Customize it with your brand elements to  promote your business and increase its visibility.
Keychains are not outright functional anymore. They double up as fashionable, decorative accessories that everyone loves to flaunt. Since keyrings are available in various shapes and interesting models, it is easier for you to choose a model that will match the preferences of your customers. For instance, if you are reaching out to a sports loving crowd, choose sports themed keychains to get your message across whereas tapemeasure keychains or multitool keytags are best options to engage the DIY enthusiasts. Explore the  different models to find a keychain that will appease everyone.
Need more tips on custom Keychains? Reach out to our team for inspiration.