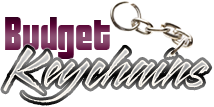 Logo Keychains – Show Your Prospects That You Care
Posted by admin
Posted on August 17, 2022
 Keychains could be one of the most ubiquitous items in homes and offices – it's estimated that the average person uses 4-6 keys a day. This highlights the importance of keeping the keys safe and well organized and that is what makes freebies like custom keychains popular handouts.
Keychains are extremely handy at functions like trade shows, where you inevitably meet and interact with thousands of participants. Budget friendly and easy to distribute, keychains will  offer the ultimate luxury of  having a gift for everyone on your list. As your attendees go home with these keychains printed with your brand, your business exposure will reach the next  level for sure.
Keychains have a long Shelf-Life
One of the reasons promotional Keychains are so popular is because they have a long shelf life. Unlike other forms of conventional advertising, such as flyers, custom keychains get used and seen by hundreds of people over an extended period of time. This means that your company's name will remain visible to potential customers for a long time, which could eventually lead to more sales.
Keychains are a classic staple
Promotional Keychains are a timeless marketing tool, because they never go out of style. They are always trendy and come handy in any promotional setting or event. Whether you're at the office or out with friends, custom keytags are always a great way to show your support for a company. Keychains are also a great conversation starter. It can help your prospects make new friends while you make new business connections.Win-win
Increases brand awareness
Popular promotional merchandise like keychains will make consistent impressions for your brand without any concerted effort or repeat investment. Every time your recipients carry these branded keychains, you'll attain maximum brand exposure.
Multi-purpose
Did you know that Keychains are available in various multifunctional models as well, which will further enhance its practical value? Combo models like flashlight keychains and USB Keychains are some of the many models that can be considered.  More the utility more will be your brand exposure.
Just picture this scenario. Every time your recipients carry your branded  bottle opener keychains to parties and events, your brand will get dual brand exposure no matter whether they access keys or pop the top of bottles!  
Convenience
Custom Keychains are an incredibly convenient way to keep keys safe and sorted. They're small and easy to carry, so you can always have one on hand. So regardless of what your prospects are or where they are, you can always be sure of an incredible brand promotion with custom Keychains
Fully Customizable
These keychains can be customized to match your brand colors or by printing your logo on it.  Logo keychains will remind customers of your brand every time they use it. This increases brand exposure and make solid leads . Order custom Keychains for your business to promote your brand.
Portable
Custom Keychains are indeed a great way to get your message across. They are perfect for keeping in your purse or pocket, and they come in a variety of colors. The  generous imprint space of keychains will make it a marketer's delight. Apart from giving your customers a product that they will enjoy using, these practical items also make the biggest impressions for your brand.
Did you know that  keys are one of the most commonly misplaced items in every household. People spend a substantial  amount of their productive time  searching for their missing keys! So, something as simple as a keytag can show your customers that you care about their safety. Thus  you're helping them to make lives easier beyond just making a sale. This small gesture can build emotional connection, which in turn will enhance your business. So  be aware of the power of a practical giveaway – it just might be the key to success for your brand!