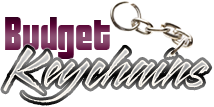 Product Alert- New Models Added To Our Range Of Custom Key Chains
Posted by admin
Posted on April 30, 2018
Custom keychains are one of the best and most affordable gifts to consider. Ideal for all types of businesses, these logo items are easy to distribute and procure. Custom gifts like keychains will add more value to your business relationships and will trigger word of mouth publicity. Customize these keychains with your brand and message to make it reflect your brand and see how nobody can keep their eyes off these elegant keychains that are made to last a life time! Every time your recipients use these logo keychains, everyone around will be tempted to talk about these perfectly customized metal keychains.
Keychains are versatile and gender neutral custom gifts that will get a lot of attention wherever your recipients go. Unlike many other custom gifts that remain hidden indoors, keychains remain well exposed and your brand on it will be displayed many times a day.
We are pleased to announce the addition of some exciting new keychain models to our extensive line of custom keychains that will please both men and women. Don't miss the trends; explore these logo keychains and make sure to make it part of your promotional mix.
Here we go with a sample of what lies in store for you.
Playing Cards Shape Metal Keychains:  Reach out to all the bridge lovers out there with these unique or rather quirky card shaped metal keychains. Ideal to promote casinos, youth clubs and other entertainment centers, these budget friendly handouts can be considered as tradeshow swag, corporate gifts, mailer campaign items and a lot more. These keychains that can be hung on belt straps or belts will make a great amusement token or a fashion accessory as well. Customize it with your brand, artwork or tagline to make it an interesting promotional item.
Verdugo Bottle Opener Metal Keychains: This polished chrome metal bottle opener key chain will grab easy attention and make consistent impressions all through its life. Leave your name or message digitally imprinted on one side or laser engraved logo on the other side to impress your audience. Packed in a gift box, these metal keychains will make a perfect corporate gift item and business event gifts.
Deluxe Bottle Opener Keychains: Let your recipients celebrate the outdoor fun, cook outs and picnic season with custom bottle opener keychains. Every time they pop the top of bottles or carry their keys they will be reminded of your brand and message. The best part is that most people share these bottle opener keychains during parties and outdoor celebrations , which means that your message and brand will reach into a wider audience beyond the targeted people.
Westport Metal Keychains: These keychains that bring together the elegance of leather and metal will make your brand truly popular. Customize these with your brand and message to make it a popular custom gift that everyone will approve.
Check out our list of the most trending custom keychains and you will be incredibly pleased with the outcome of your promotions. Happy shopping!