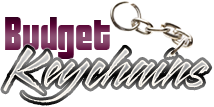 Engraved Metal Keychains Will Make Your Brands Stand Out
Posted by admin
Posted on April 27, 2018
The best way for your brands to stand out in the market is to choose unique and functional customer appreciation gifts that are hard to resist. Now that the outdoorsy season is on, it is time for marketers to think about tradeshows, product launches and mailer campaigns to put steam back into the branding campaign after the winter season slow down.
Personalized gifts will make the best way to get your message popular and make a tangible connection with your audience. Gifts always evoke a reciprocal feeling in the minds of the recipients, which means that they will be inspired to support your brand. Highly functional custom gifts like metal keychains will keep your brand and message in front of your audience and will drive up the brand recall easily
We can create a masterpiece for each business or individual by customizing metal keychains with your company's brand and message. Ideal for special occasions, holidays or regular promotions, these budget friendly custom keychains earn a few brownie points for being popular and versatile. Ideal to connect to every genre of audience irrespective or gender or age differences, metal keychains can be employed  as mailer gifts, fund raising items, appreciation gifts and a lot more.
Here are some of the most popular custom metal keychains that can be considered.
Rectangle Metal Keychains: The wide imprint area and the exciting color profile of these metal keychains will make it a great handout to promote businesses. Use it as gift bag items or store promotional gifts to create a long lasting impression in the minds of your audience and earn huge value savings.
Rettangolo Pull Apart Metal Keychains: Offered in an elegant gift box, this metal keychain features an interesting design with a satin pull apart metal key chain with brilliantly polished metal chrome accents. Ideal for personal or business gifting at any time of the year, these metal keychains will make your brand the talk of the town literally!
Ellisse Metal Keychains: These polished chrome metal oval shaped pull apart key chains that can be detached on one side is perfect for promoting automobile showrooms, valet parking, auto detailing and more. It is one of the most ordered models in elliptical key chains. Laser- engrave your brand and message to make it a perfect handout all round the year.
San Martino Metal Keychains: This satin metal keychain with polished metallic accents will make your recipients fall in love with your brand at first sight. Ideal as corporate gifts and special occasion handouts, these elegant metal keychains will take your message well beyond your target audience without any concerted effort.
The popularity of custom keychains has been on an upward trend even in this age of digital valets and keyless security systems. Make these popular handouts your promotional items right away!