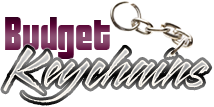 Printed Keychains Make Effective Promotional Gifts
Posted by admin
Posted on November 17, 2022
If you face the dilemma of which promotional gift should you choose to maximize the gifting experience, custom keychains will be a great choice. For your advertising campaign to be successful, the giveaway that you choose should be useful and of good quality so that the recipients will use it often. Ideally it should have a high visibility in the outdoors so that they will spread your message.
If the item is affordable and you can purchase a larger quantity, your branding campaign will have more impact than ever. All these reasons will make custom keychains useful handouts for marketers.
Everyone needs keychains  to keep their important keys safe and at easy access. However, its practical value as a promotional item will depend on its quality. The higher the quality of the keychain , the more likely it is that the recipient will  use it often to spread your promotional message. Therefore, buying low quality items will be a wrong business decision.
Promotional keychains are a walking billboard
Keychains have a high visibility, strategic imprint space to place your logo and message. There are very few items that allow branding on almost the entire surface and ensure such strong visibility.
Easy to customize
Keychains offer diverse printing options because they are available in a wide range of models and price points. The most common and cost effective printing technique on promotional keychains  is screen printing.  The other imprint options include laser engraving for metal keychains, embossing or debossing for leather keychains etc
Popular
Probably , there are not many promotional gifts  that enjoy a  fantastic fanbase as keychains. It is used  by everyone  irrespective of gender or age factors. They are helpful at home, at work, at sports and we could list more.
Ubiquitous
Promotional keychains are present everywhere and every company has them as promotional gifts or as a corporate giveaway In addition, they are prevalent in sports clubs or schools and colleges as team spirit swag. Last but not least, custom keychians make popular personal gifts and wedding favors alike.
So, there is a very high probability that  your custom keychains  get regular usage among the audience; and hence your advertising message will be transmitted among the people in a subtle yet unobtrusive way. In addition, keychains don't have an expiration date nor are they seasonal. Keychains are timeless, valuable and practical promotional gift that you can surely count upon!
They leave an Excellent Impression
Marketers can make a good impression  by using custom keychains, one of the most important items in the everyday lives of  people.
Dynamic
Custom keychains will make versatile giveaways for your employees, clients, business associates and more.  No matter how you wish to make use of the incredible popularity of keytags, they will never fail to impress your audience. Convey your appreciation to your employees by handing out custom keychains during milestone events or employee appreciation days. This simple gesture will reinforce  employee loyalty to the company, increase your visibility and enhance the professional appearance of your employees.
Interested in making custom keychains your merchandise? Share your ideas with us on our comments section.