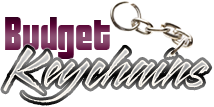 Get Easy Attention of Your Customers with Custom Keychains
Posted by admin
Posted on November 16, 2022
 In today's chaotic and competitive  business world, marketers need something more than print and TV ads to position their brand in front of the target audience. Drawing attention of the clients  is easier said than done; considering the innumerable distractions that people endure on a daily basis.
If you are looking for a promotional item that is budget friendly, practical and above all crowd pleasing, look no further than custom Keychains.  Whether your customers are at home, commuting to and from their workplace or on a holiday trip, one thing that they cannot ignore is their keys.  That is what makes custom keychains an incredible marketing tool. It is a  great way for businesses to keep their brand in plain view of not just their primary recipients; but  in front of the wide world outside as well.
Keychains are not just functional anymore. These days, you will find a lot of interesting models with add-on features like bottle openers, flashlights and stress relievers. More the utility, more will be the  brand exposure as well. These combo models will not just help your recipients to organize their keys, but even come handy to pop the top of the bottles, light up the way or even beat stress!
By providing this satisfying tactile experience, custom keychains will engage your audience with your brand on an emotional plane. Having something on a desktop that is ready and available is a great way to remind your audience about your brand. Plus, as these items are likely to reside on a desktop and be seen daily, keytags make consistent impressions and word of mouth publicity alike.
What Do logo Keychains  Do?
Keychains will keep the keys safe and at easy access; while inspiring the audience to pay attention to your message. Models like coil Keychains even double up as games that will enhance dexterity and beat boredom.  In addition, keychains are something that everyone needs on a daily basis. So, by customizing these popular giveaways, you can easily interact with every genre of audience
Budget friendly
Keychains are still very popular for businesses looking for a low-cost and highly visible promotional item. Available in virtually every shape you can imagine, keychains can will match easily with your branding theme. They are also great for easy brand recognition because of their portability and convenience while out and about.
Create your own keychains printed with your brand to gain outstanding branding power; while offering something that your customers can actually use in their everyday lives. They conveniently are within reach during your workday. Besides, your logo get an incredible display throughout the day on these items; which your customers and employees will appreciate.
Keychains make versatile promotional items that are perfect as trade show items, promotional swag and fund raising items. If you wish to  elevate your marketing campaign to the next level, get started  by shopping for custom Keychains that will help strengthen your brand's presence!