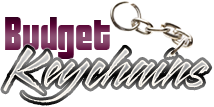 Why You Should Use Custom Keychains For Your Next Promotional Event
Posted by admin
Posted on November 22, 2022
It goes without saying that  you can tell a lot about a person by the kind of keychains that they carry.  Keychains are indeed an extension of the personality of users apart from being a handy way to carry keys. Moreover, people carry keychains or different reasons. For some  people it is a perfect way to express their thoughts or social commitments whereas for others they make collectible and fashion accessories. For instance, a football shaped keytag can represent your favorite sports team.
Why promotional Keychains
Everyone needs Keychains in their everyday life. These can leave a lasting impression in the minds of the audience unlike a brochure, or business card that might get thrown out quickly than you expect.
By adding an interesting design you can show off your brand  while they carry  their keys. Custom keychains are very personal to every user and these will even make great talking topics.
Budget friendly
Custom Keychains are cost effective and ideal for mass promotions and events like trade shows and mailer campaigns. These are available at prices starting a few cents while the leads that they bring in will  be around tenfold.
Popular
Having these promotional items make customers feel really appreciated which means they won't forget your business anytime soon. It will in turn create customer loyalty. Customers are happy to receive them and will most likely remember your business if you hand them one.
High retention
50% of customers keep custom Keychains for up to a year after they receive them which means they will be carrying your business with them wherever they go. This will indeed bring more business to you. So, consider using them for your booth at your next big event.
The best ways to use custom Keychains in your promotions
Flashlight keychains to Light up Your winter Nights
As the nights get longer everyone needs a handy source of light  on their hands! Handout custom flashlight Keychains that will double up a keytag and a flashlight alike. Apart from lighting up their way, these handy giveaways will serve as a tangible reminder for your brand
Available in various colors and models, these handouts will surely create a lot of interest wherever your recipients go. Be it at the cafés , parties or parades, these flashlights will even become a conversation starter for your brand.Light weight and compact, keychains are easy to distribute as mailer items or as trade show swag. These will even fit the bills of stocking stuffers. Customize the these with an artwork or message to make it unique and interesting.
As wedding favors
Custom flashlight keychains are great stocking stuffers for Christmas! If you are having a winter  wedding, you could include them in the  gift bags of your guests. Customize it with your wedding message to transform it into long lasting keepsakes
Bundle gift items for winter!
If you are planning to set up a combo gift, then Keychains will make a great choice. Easy to customize with any design or artwork, custom Keychains will make thoughtful and high utility gifts that your recipients will surely love
Have a better idea to use custom Keychains as promotional items? Share your ideas with us on our comments section.