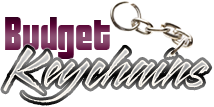 Printed Keychains – Handouts That Your Audience Will Easily Relate To
Posted by admin
Posted on September 28, 2021
Looking for some incredibly durable handouts that are sure to please your audience while letting you stick to your modest budget? Look no further than custom Keychains.
Offered in a wide range of trending models, material choices and colors, custom keychains offer something special for everyone. Now for the best part of keychains- These can be included in every promotional events, party gift lists and fund raising events with ease. Offered in a wide range of popular models, custom keychains can be easily matched with your promotional needs or theme.
Engraved metal keychains top the list for being luxurious and fit to impress even the most discerning customers.  You would simply fall head over heels with these sleek keychains that are available in a wide range of finishes including bright chrome and matte finish among others. Make use of the high visibility imprint space to highlight your logo and message to get easy eyes on to your message.
For something a bit unique, but still with that executive feel, you should take a look at these The Serratura Pull Apart Metal Keychains that features a satin polished chrome metal split key ring with detachable base on one side. It is perfect for year around gifting because people never stop loving it. Plus it is delivered in a bespoke printed gift box, which really tops off the executive feel of these amazing keyrings.
Practical and Promotional
Studies have shown that the more useful an item is, the longer someone is likely to retain it. This is also applicable to promotional merchandise like keychains. If it happens to be visually appealing and value added, then the recipients are likely to use it more often. This is why practical keyrings like USB keychains are great for those looking to gain the maximum possible brand exposure. Imprint your company logo, design, or promotional message on these keychains that doubles up as a handy flash drive for your clients to save and carry their office documents, movie or music apart from being a key tag. The dual feature will ensure maximum brand exposure for your business.
Our best-selling Amplifier Keychains is another example of a practical keyring. This handy product can be slotted directly onto the speaker of your phone to amplify the sound. What's more? These keyrings are also budget friendly, and will provide exceptional brand exposure at a low cost.
Tape measure Keychains are multi- functional keychains to promote construction businesses, furniture stores and more. It may be quite useful to have a tape measure with you at all times and that is exactly what makes it so popular. Available in various color choices, these handy keyrings are great for those looking to promote their brand, and make their customer's life easier! Cost effective and always in use, these keychains will ensure a long lasting branding campaign for your business at one time investment.
Need more? Browse our collection of custom keychains to choose a model that will match your theme.