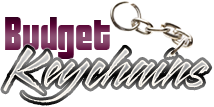 The Power Of Custom Keychains in Making Your Brand Popular
Posted by admin
Posted on September 29, 2021
Everyone loves freebies and for this same reason, custom giveaways tend to work the best than most conventional marketing strategies. Custom keychains have become a great way to make an impact on your customers and prospects. Here are some features of printed keychains that will work in your favor during branding campaigns .
Quality
Value for money is one of the most important aspects to have in mind while choosing promotional giveaways. Popular handouts like keychains are practical and something well appreciated by everyone. Choose high quality models like laser engraved metal keychains or classic leather keychains that represents the quality of your brand.
Originality
To attract the attention of the audience and be original, there can't be a better choice than custom products like keychains. Highly helpful in the day to day lives of your customers, keychains will allow you to promote your brand while having a very useful function of their own.
Recognition
Keychains are easy to customize to make it align with your brand. Your clients will appreciate the privilege of having limited edition personalized handouts that not many people may have. Choose multi-functional models like bottle opener sunglasses that can be used to pop the top of bottles and carry keys alike. More the utility more will be your brand visibility. Though recognition always takes time, personalized products can bring it to your business faster.
Reusable
As we are moving towards a cleaner planet and the awareness of environment pollution is growing, reusable handouts like keychains have a greater significance. Your customers will appreciate the gesture and will be able to use it for their daily tasks.
Versatile
Regardless of the type of business you run, custom keychains make a worthwhile gift choice to spread the word about your business and to build a solid fan following. Think of some creative designs and taglines to make your custom keychains truly special.
Limitless choices
The good news is that, although selecting personalized keychains may seem like a big task, the countless models on offer will make it a breeze.  Choose interesting models that are a tad different than ordinary keytags. For instance, models like floating keychains or speaker keychains are some of the many models that your audience will be tempted to show off.
Explore our complete line of custom keychains to find the most appropriate models in  the best quality, customize it with your message and you are all set to have the best gifts in town that will engage your audience and make them think of your brand more often!